Why Your Garden is Just as Important as Your Home
---
21st April 2020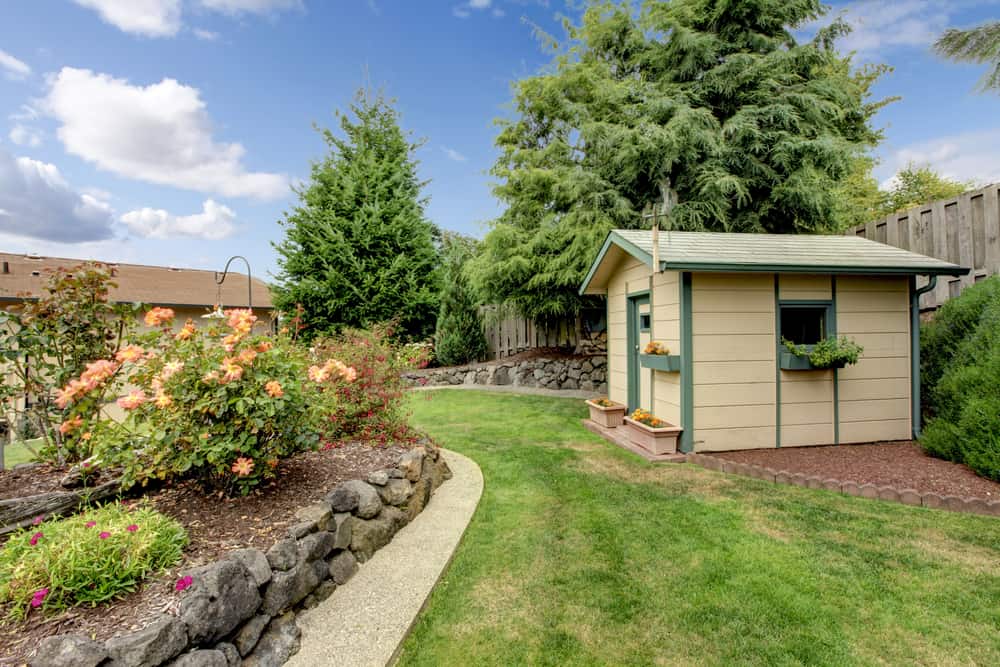 You may be surprised to know that a well-designed garden can add anything between 5-20 per cent to the value of your property. Doing up your garden could add more value to your property than a new kitchen, conservatory or extension, and it costs just a fraction of the price. The introduction of decking, a new patio or new fencing could make your property more desirable.
So why are so many people focusing all their efforts solely on getting their home prim and proper for estate agent pictures when they need to focus on their garden too?  
If you are in the process of selling your home, or you're looking to sell, then you may want to spend this 'National Gardening Week' sorting out your garden in preparation.
Here are our top three reasons as to why your garden is so important…
It Adds Value
According to a recent survey of 36 estate agents, garden designers and property professionals, there are eight key features to a garden that can significantly add value, they are:
Decent sized shed
Good quality patio/paving
Secure fencing/walls/gates
Adequate outdoor lighting
Sturdy Decking
Water features e.g. fountain/pond
Well-designed garden furniture
Artificial grass/lawn
It Shows You Care
You wouldn't let a potential viewer enter your home when it's dirty and messy, so why is your garden any different? If you have a front garden, this is going to be the first thing a viewer sees and as we all know, kerb appeal counts.
If you've got old furniture spread across the grass, or horrible dying hanging baskets at the front door it shows you don't care much about the appearance of your home and will leave a viewer feeling negative about your home before they've even walked in the door, and potentially deter them from doing so.
It Has Character
You can spend as much as you like on a kitchen or bathroom, and it will still become outdated at some point in the future. Not only that but similar designs can be found in many houses whereas a garden is your individual creativity and therefore it's unique. There may be something special about your garden that a viewer hasn't previously seen in other properties that wins them over. With this said though, if you're looking to make some changes to affect the value of your home, we always recommend keeping garden renovations and refurbishments at a moderate level as potential buyers/renters always have their own vision as to how they want things to look once they've moved in. As the saying goes, "Interiors age, gardens mature."
If you're after more advice when it comes to selling your home, don't hesitate to get in touch.