The importance of the garden when selling your house
---
29th April 2018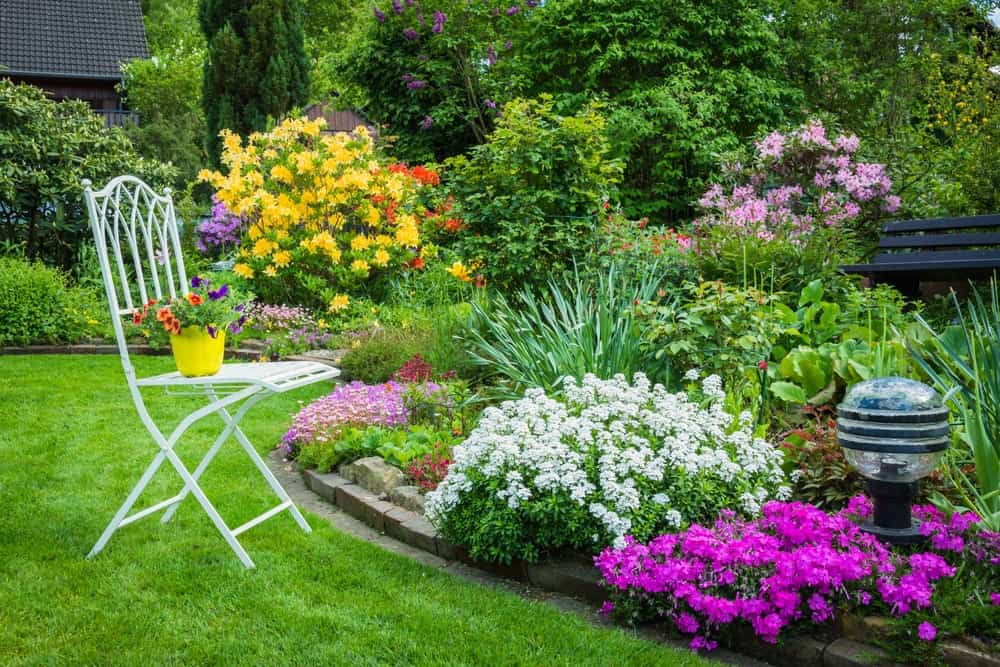 House hunters take just 10 seconds to decide if they like a property based on its exterior* – so it's important to think about how your garden looks when selling your house.
For National Gardening Week, we're looking at ways to improve your garden and make it more appealing to prospective buyers.
First, tidy up!
You'd declutter and clean your home before having the property photographs taken and letting prospective buyers look around, so do the same in the garden.
 Put washing lines, children's/pet's toys, garden ornaments (which might not be to buyers' taste), gardening/sports equipment and wheelie bins out of sight.
 Sweep up debris, mow grass, dead-head plants, trim bushes/trees and weed flowerbeds/paved areas.
Treat/paint woodwork on fences/sheds/decking and fix any visible damage.
Wipe down any outdoor furniture such as benches, tables and chairs.
Jet-wash driveways and pathways to remove any dirt/moss from paving stones.
Improve your front garden
Your front garden is the first thing people see when they arrive and the last thing they see when they leave, so it should make a positive and lasting impression.
If you have limited time and money to spend on improving your outdoor space, it's best to focus on the front garden as this will usually be the first photo in the estate agent's listing and the best way to demonstrate "kerb appeal".
Once you've followed the steps above, consider adding welcoming touches like window boxes, hanging baskets or planters outside your door. These work well to add personality, even if you don't have a front garden and your door opens straight onto the street. You could also add security lighting if your budget allows.
Improve your back garden
Once you've got the garden looking neat and tidy, consider how buyers might want to use it and how you could help them picture themselves enjoying it for:
outdoor dining and entertaining – put out a table and chairs (even a small "yarden" can accommodate a bistro set), add solar-powered lights to flowerbeds/walls and improve privacy by putting up a trellis if your garden is overlooked
playing with children/pets – make sure the garden is secure with a lockable gate (which also helps to prevent intruders) and block up any gaps in fences
gardening and watching wildlife – use flowerbeds or pots to show what can be grown in your garden, and hang a small bird feeder from a tree or wall.
If you have enough money and space, add a shed or summer house to create extra storage or a space for people to relax/work away from the main home. A summer house could also be used as a children's playroom or a place to keep small pets like birds, rabbits or guinea pigs.
Thinking of selling your home?
We're experts in marketing houses for sale so if you're thinking of selling your home, please contact us for advice and a free, no obligation valuation. 
* According to a survey by Barclays Mortgages