Top Tips for First Time Buyers
---
11th February 2014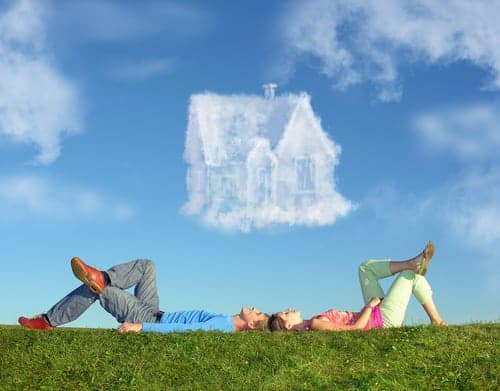 So you've decided that you want to (and can afford) to buy a house.
If you have never bought a property before, it's likely that you will be feeling daunted by the process. Home Estate Agents have helped thousands of customers take their first steps onto the property ladder and will be delighted to
help you do the same.
For detailed, independent advice contact us on 0161 871 3939 (Stretford) or 0161 747 1177 (Urmston). For more general tips and advice, read on:
1- Create a checklist
When you're choosing a new home there's a lot to think about. It will be a lot easier to compare properties if you have your criteria written down as you view.
2- Choose a location
Certain areas and suburbs will be significantly cheaper than the others. It could be a good investment to look at properties outside your search area and see if your money could go further. If it does, then look at local facilities, transport links and relative earnings to see whether it would be a move worth making.
3- Get in touch with a local agent
Choosing the right Estate Agent to sell your property is an incredibly important decision to make. You want to find an agent who will handle your move professionally and efficiently. Home Estate Agents are the market leaders in M41 with over 170 properties throughout Urmston, Stretford, Old Trafford, Eccles and Irlam.
4- Start saving
Remember that it is not simply the mortgage you will be paying each month. First-time buyers are often taken by surprise by other costs that need to be taken into consideration when they own their own place. Consider the cost of utility bills, food, travel and entertainment, and don't forget to budget for hidden buying costs like legal fees, searches, and surveys before finalising the maximum price you will pay for your first home.
5- Look around
It's not unusual for people to view a number of properties before making a final decision. The worst thing you can do is be dazzled by a new kitchen or bathroom and end up buying the first property you see. Having a good look around can ensure you are getting the most for your money.
6- Second viewings
Second viewings are perfect for asking your estate agents questions you may not have thought about first time round. Arrange another viewing so you can get a feel for the property and the area at a different time of day.
7- Make an offer
Once you've found the perfect place, you'll need to put in an offer. Usually, this will be done through the estate agent. If the seller agrees to the offer then the buying process can go ahead.
8- Choose someone to handle the paperwork
Once you have an offer accepted and your purchase is agreed, you need to appoint somebody to handle the legal aspects ("conveyancing"). We recommend property solicitors.
Are you looking for your first home? We can help get you off the ground and take your first steps onto the property ladder.
Pop into one of our branches or give us a call today!