You've Accepted an Offer, What Happens Now?
---
10th June 2014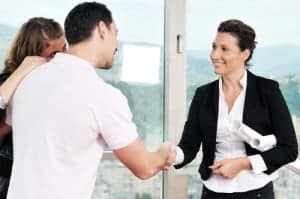 Congratulations! You have negotiated an offer for your house and accepted it.
So what happens next?
We bring you a quick guide on what to expect after that all-important offer has been made.
1. Engage a solicitor/conveyancer
After accepting an offer on your house, the legal process can begin to make the sale binding. If you have not already appointed a solicitor or conveyancer, then now is the time to do so. Ask for recommendations or find a legal professional via the Law Society or Council for Licensed Solicitors.
2. Surveys
A surveyor will then carry out a survey on the property on behalf of your buyer. This is to satisfy the buyers mortgage lender that the property is worth the purchase price. If you know of any problems related to your house then try to get them sorted before the surveyor arrives.
3. New offer price agreed/not agreed
If the buyer's surveyor deems the property to be worth less than the asking price, the buyer will have to decide whether to proceed anyway or renegotiate the asking price. In this situation, the best solution would be for you to be flexible and compromise with your buyer to come up with a new offer price.
4. Legal process continues
Pre-Contract Enquiries – Your solicitor will send you questionnaires to fill out for your buyer, and these will include points such as what fixtures and fittings are included, and if you maintain any boundaries surrounding the property.
Searches – The buyer's conveyancer will proceed to carry out local 'searches' on the property, which should bring up any problems.
5. Agree completion date
You then need to decide upon a completion date, which your solicitor will communicate to your buyer. One this has been mutually agreed, the date will then be inserted into the contract to become a legally binding date for the final move.
6. Plan for moving
While the legal process is being carried out, you should appoint a removals firm for the require completion date, or hire a van and begin packing to do it yourself. Gather estimates for a removal or ask friends and family for a recommendation.
7. Exchanging of contracts
Your solicitor will now prepare a draft contract to send to your buyer's solicitor. On the basis that the other party are satisfied by the information supplied you can both then sign the final contract.
Note that the contracts aren't legally binding until they have been exchanged.
8. Buyer gives deposit to your solicitor
The buyers deposit then needs to clear.
9. Completion date
On the agreed completion date, you will move out. You may want to consider things such as reading your gas/electricity meters before you leave, or putting together a list of useful information to leave behind for your buyer.
10. Buyer moves in
Once your solicitors have all the money from the buyer, they will then get the keys and the process is complete!
For any more information on the selling process, please don't hesitate to contact our friendly team at Home Estate Agents!