Selling a House – What Features do Buyers Look For?
---
04th March 2014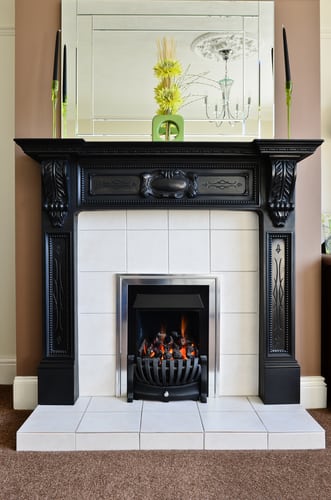 It's that time of year again when the spring market is ramping up and a lot of buyers are out searching for their new homes.
Before making an offer on a house, buyers have to consider hundreds of factors and it's important to know what they are looking for so you can make the necessary changes.
Before you sell your home, look at these 10 ways homeowners can ensure their property is as saleable as possible.
1- Neutral Décor – Natural décor is an essential element that appeals to many rather than few. Neutral shades make for a light airy space, and buyers are much more likely to picture themselves living in a neutrally decorated home.
2- Modern Kitchen – The kitchen has always been the core of the home, and investment in improving it can see a huge return on investment.
3- Large Garden – A garden is an extremely desirable feature, as it protects the house, is great for children and increases possibilities of entertaining outside.
4- Drive – As it is highly likely that buyers will own a car, off-street parking will add value to your property and make your home a much more attractive proposition.
5- Modern Bathroom – If you are able to renovate the bathroom from top to bottom, you should recognize an 80% return. No matter how you update the space, a buyer should walk into a bathroom that is clean, fresh-smelling and well decorated. These simple changes will do a lot for the buyer's perception of the space.
6- Fireplace – Houses with fireplaces have a stronger pull for buyers than homes without them. A fireplace is not only decorative – creating a warm glow in a room, but it is utilitarian, providing a source of heat & saving money on bills.
7- Option to Extend –With many homes being in dense, tightly packed areas, buyers are often looking for ways to extend a house in order to create space. Room for an extension/development, especially in a kitchen or a loft can be extremely appealing to those who are up for the challenge.
8- Garage – A garage is an extremely multifunctional space, which can serve not only as a spot for a car but also as a workspace, a storage space and yes, even an entertaining space! If you have a garage, keep it organized, and showcase buyers its many potential functions. They will love the added value!
9- Clean & Tidy – Clutter is a killer. Furthermore, offending the buyer's senses through a lack of cleanliness or hygiene throughout your home can be a real barrier.
10- Double Glazing – Double, or even triple glazing can be an effective solution to noise pollution. Noisy trains and busy roads can be extremely off-putting for buyers.
Choosing the right Estate Agent to sell your property is an incredibly important decision to make. With 30.4% of the 'sold' signs in Urmston, Davyhulme and Flixton we are the leading agent in the area so book your free, no-obligation valuation with us today.