Spring is Here – 5 Tips for Homebuyers
---
13th May 2014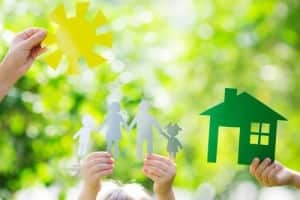 Spring is often referred to as the home-buying season.
Warmer temperatures and longer days make for perfect house hunting conditions, and for many homeowners, selling up in spring could result in a higher price for their home and a generally quicker sale.
While that's great news if you are selling a property, if you are looking to buy then it can make the process a little trickier, and you should be prepared to jump on the home that you want before like minded buyers do.
As the market picks up, Home Estate Agents are bringing you our top tips for competing in the spring home buying market.
1. Use Local Specialists
A local estate agent will be able to offer you a wealth of knowledge about the area you are interested in. They will be able to help you find a property that meets all your requirements within your budget. If you are unsure then ask for recommendations from family and friends or others that have moved in the area.
2. Negotiate
Look at comparable properties to determine how much homes are actually going for in your search area. Unless you are searching in London, then it's unlikely that a property will attract competitive bidders, so once you've established how much a property is actually worth you can negotiate a fair price.
 3. Set Your Budget
Take time to assess your finances before you start house hunting. This will put you will be in a strong position to go straight in with a realistic offer without getting carried away in a bidding war.
4. Get Pre-Approved
You want to be able to act quickly once you've found a home that you love, so make sure you discuss your options for a mortgage with several lenders in advance. Choose the right rate and terms for you so you know you will be able to pay your mortgage even if your circumstances change.
5. Know What You Want
Sit down and make a list of what your new home absolutely has to have. Are you willing to negotiate on the number of bedrooms, parking, or location? Making these decisions early will prevent wasted time viewing properties that don't meet your requirements.
Contact us at Home Estate Agents for more information on how you can land your perfect property this spring!