10 Things you Should Look for When Viewing a Property
---
21st February 2020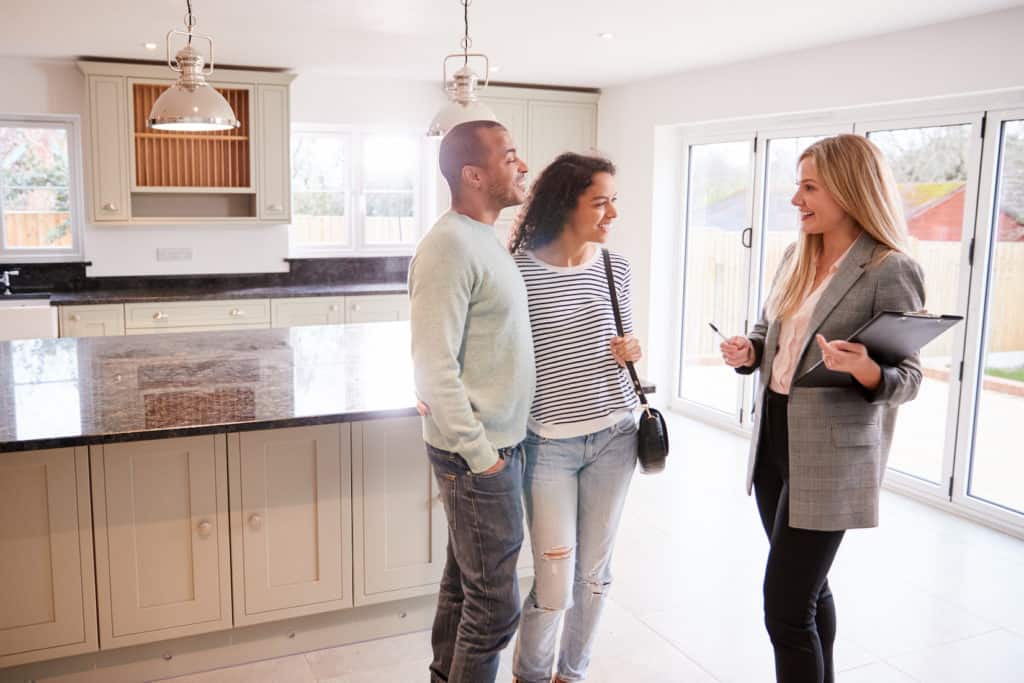 Buying a new property is an exciting time for anyone, and any believers in 'love at first sight' could be forgiven for perhaps overlooking some of those less-noticeable discrepancies when viewing a potential home. That's why we're here to help!
We've devised a checklist for you to refer to in those times where you simply can't remove the rose-tinted glasses, your tool for self-grounding if you like. Use it at your leisure and don't worry, you can thank us later…
A basic aspect of living that house viewers often overlook is on the subject of storage. Does the property have a loft with access, or a cellar you'll be able to store your belongings? Does the place contain a pantry for surplus items or spares? Make sure to keep this in mind.
Not the most obvious of issues to pick up on when viewing a property, but a quick test of the taps will give you an idea of water pressure. You should also be able to gauge whether the radiators actually work, as well as an idea on the age of the boiler.
Recently repainted room? Smell of mould? Flaked plastering? These are all tell-tale signs of damp property, and damp can mean a heavy bill for whoever takes on the load next.
This is an area that many people don't consider when property hunting. If the window frames are wooden, make sure you carefully check their state. If you can push your finger straight into them then that's a sign of a lack of care, and condensation between double glazing indicates faultiness too. Make sure to be aware of this as windows are often a key indicator for how well taken care of the rest of the home is.
For anything structural your surveyor is of course your best bet, but this doesn't mean you can't still run a keen eye over a property. Big cracks are a big no-no, especially on walls at the end of terraces, bay windows or where extensions join.
Are all of the tiles in place and in-tact? Straight chimney? Does the water move correctly in the drain, and is it clean? These are all pieces of information you need to be finding out when giving your potential new home the onceover.
This might seem like something which is quite difficult to check during a viewing, but you'd be amazed at what a few seconds of silence (or not) can reveal! If you can hear the neighbours talking next door then a decision will have to be made as to whether that's something you're willing to live with on a permanent basis.
Which direction does the property face?
Whilst this might seem like a trivial question on the surface, the answer is surprisingly key – especially if you're viewing a home with a garden. The direction of the property can make all the difference – southern-facing gardens are traditionally warm and more vibrant whereas north-facing gardens are cooler and sometimes gloomier (though not the end of the world depending on your preferences). Use a compass app on your phone and get your answer there and then, or simply look to see which way the property faces in Google Maps.
A very obvious one this, but so often overlooked! You'll want to ask your estate agent questions on public transport, proximity to shops, restaurants and bars, noise levels, neighbours and schools. If there's anything relevant to your situation, make sure to ask.
In amongst all the checklists and the logistical issues, buyers must ask themselves the most important question of all: "Can I see myself living here?" If you're not sure, move on – when you know you've found your home, you know!
If you'd like to give us a call or get in touch to have a chat about your property options, please feel free to do so today – one of our expert team will be happy to assist.