The Top 5 Features Home Buyers Are Looking For
---
11th February 2019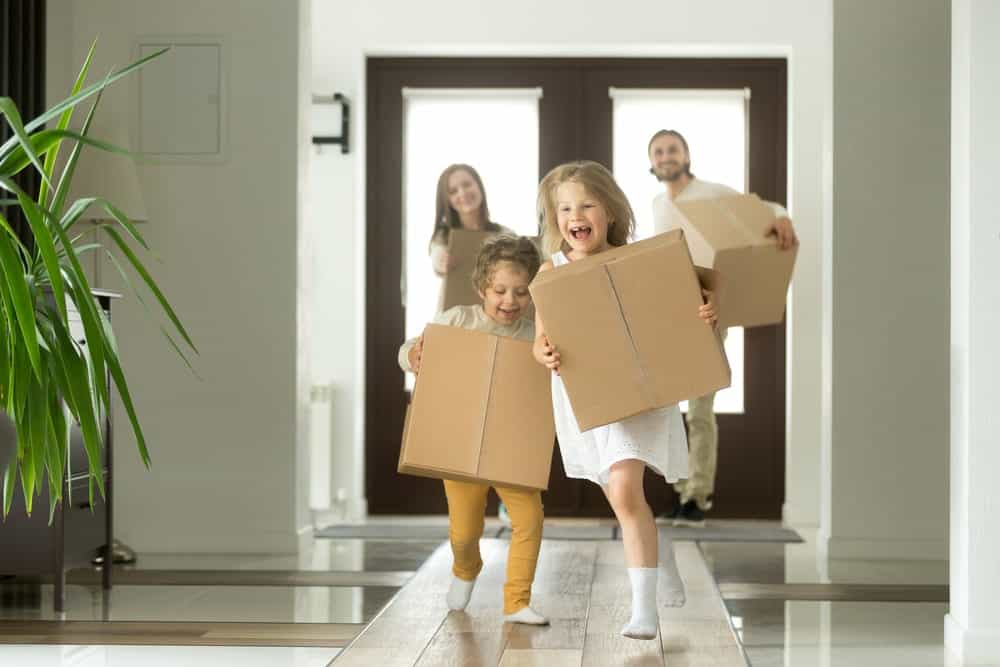 Did you know that research suggests more homes go on the market in the run-up to spring than at any other time of year? If you're planning on selling your home soon you may have some competition. Don't worry, there are plenty of things you can do to give your property the competitive edge thanks to new information on what homebuyers want from a survey by the National Association of Home Builders. Find out if your home is up to scratch or whether there's room for improvement before you sell below!
Garage Storage:
Around 85% of homebuyers say they would favour a home with garage storage over one without. Having a garage on the property definitely works in your favour but it's not the end of the world if you don't. There are plenty of small changes you can make around the home for additional storage. For example, if you're planning on selling furnished, consider how furniture could be optimised for space with under bed storage or by incorporating cabinets into features like window seats.
Open Plan Kitchen & Dining Rooms:
Open plan is still in this season, with 86% of buyers preferring their kitchen and dining rooms to be completely or partially open. This gives homes a much more contemporary feel and helps brighten up the space. If you have an adjoining kitchen and dining room that is separated by a wall but don't have time or the budget to go completely open plan, consider incorporating a pass-through window between the two for a similar effect on a smaller scale.
Hardwood Flooring:
Carpets are out, hardwood flooring is in, according to 83% of homebuyers. Not only is it easier to clean, hardwood flooring is much more versatile when it comes to decorating and it never really goes out of style. If your home is fully carpeted take a look and see what's underneath, you might be lucky enough to find you can refinish the hardwood underneath rather than going out and buying all new floors.
Patio:
Patios are becoming more and more popular with homebuyers, especially with the rise in summer time heatwaves across the UK. 87% of homebuyers report that a patio is a key feature when it comes to swaying their home buying decisions. If you're struggling to find the space for an external patio or deck in your garden, research suggests it's still worthwhile installing patio doors that lead out into the garden as one of the key pulls of this feature is how much light they let into the home.
Energy Saving Home:
This last one might seem like a very modern addition to the list but it's actually something people have been looking for in their homes for a while now, with 87 % of homebuyers actively searching for energy saving features. Homes with solar panels are a massive selling point for the contemporary homebuyer and appliances like energy-efficient boilers or smart meters are very attractive. If you can't afford to tech out your home, turn your focus to areas that could be improved through proper insulation or double glazing.
The right features go a long way in selling a home but they're nothing without a skilled Estate Agent to help you find a buyer. With 30.4% of the 'sold' signs in Urmston, Davyhulme and Flixton we are the leading agent in the area. Book your free, no obligation valuation with us today!