Top 10 Turn-Offs for Home Buyers
---
27th May 2014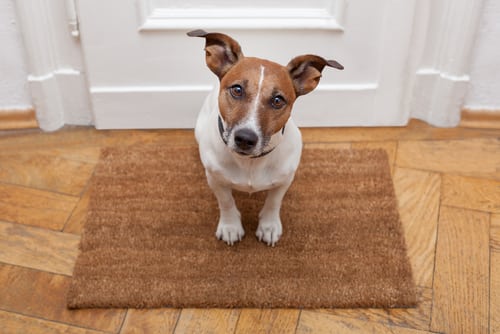 Are you thinking about selling your home?
As confidence in the UK housing market hits an all-time high, many people are considering upping sticks and moving on. With confidence comes a lot of competition, so in order to secure your maximum sale price, we are taking you through 10 things that have the potential to put buyers off your house.
1 – Dark rooms
No one wants to walk into a dark house, so try and brighten up dimly lit rooms with additional light fixtures, or lighter coloured paint schemes.
2 – Bad odours
Pets, smoking, mould and mildew all send buyers running for the hills. Eradicate bad odours as soon as possible; take out litter trays, get carpets and upholstery professionally cleaned and remove ashtrays to refresh your home.
3 – Messy/dirty
Nothing will turn a homebuyer off more than a grimy or cluttered house. Simple tasks can make all the difference, so make sure your carpets are vacuumed and surface tops are wiped down. If you don't have time to clean your home from top to bottom then concentrate on the kitchen and bathroom.
4 – No garden
Brits are known for their love of the great outdoors, and a recent survey by GoCompare revealed that 68% of prospective buyers would prefer a garden to a garage.
5 – Damp
Aside from the obvious health and safety issues, damp can create a bad odour and unsightly patches on your ceiling and walls. Find the source of the damp as soon as possible and begin a program of treatment before you invite buyers into your home.
6 – Bad/unfinished DIY
Botched DIY jobs might put your home out of contention. If you need to get major repairs sorted then get a professional in to help you, as it's unlikely that potential buyers will be prepared to foot the bill.
7 – Loud wallpaper
Busy wallpaper is a personal decorative touch.  You need to appeal to the masses when selling your home so consider replacing loud designs with a neutral paint job.
8 – Pets
While pets are often considered part of the family, bear in mind that some people might be scared or allergic to your cat or dog. Take your furry friend out of your home while you are showing it to potential buyers – you'll get a much better response.
9 – Personal items
When buyers are viewing your home, they are essentially trying it on to see how it fits. When a home is cluttered with family photographs and personal memories it can make it hard for buyers to picture themselves living there. 
10 – Unkempt garden
They say that buyers make up their mind about a property in around 8 seconds. The outside of your home is the first thing buyers see so make sure the lawn is mown, hedges are trimmed and plants are alive and freshly watered. This goes for the back garden as well.
For a full service when selling your home, rely on us at Home Estate Agents to get you moving.