How to Save for a Deposit
---
04th February 2014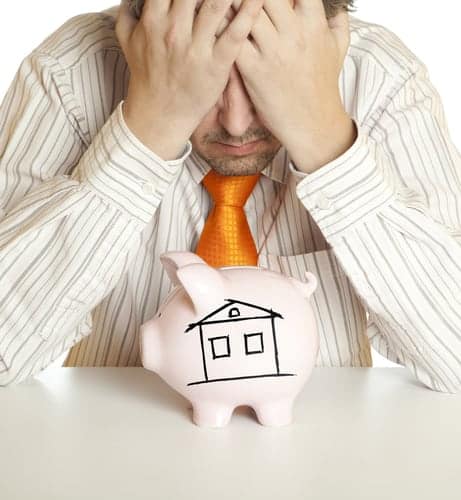 With any first time buyer, it is becoming increasingly challenging to acquire a mortgage without a decent-sized deposit.
Lenders typically require 20% of the properties value as the deposit, and for many young couples and professionals, this can seem impossible.
So how exactly should you go about raising that elusive 20%? Home Estate Agents share their top tips.
Stop Renting
Renting can rinse a first-time buyer's funds, leaving you with little to no money spare to save for a deposit. There are a number of options you could opt for, however, it all depends on whether you think you could survive without your own space for a while. We suggest spending 6-12 months either:
• Staying with friends
• Moving in with parents
• Getting a lodger
• Sharing a house
You'll need to discuss how long you will be staying/sharing first, and how you are going to work out rent. Living with others can sometimes be testing, especially if you're sharing with someone you don't know, but in the end, it will be significantly cheaper than living by yourself.
Ask for Help
Getting a deposit together for a house can be made much easier if you get a helping hand. There are a few ways to do this including:
• Government schemes – some schemes can loan buyers up to 20% of the price of a new home
• Parents – not possible for everybody, however, if parents or family members are willing (and able) you could borrow the amount you need and pay it back when you are more financially stable.
• Guarantor – you may be able to get a mortgage, which allows someone to act as a guarantor on your behalf. They will be required to make payments if you cannot so asking a guarantor is not a decision you should take lightly.
Make Your Savings Work
Scour the market for the best deals on your savings; it's possible to earn 6% interest on savings. While savings accounts may not promise instant results, but for those looking to save a little every month savings accounts can really pay off in the long run.
Be Patient
If prices are high then you might have to play the waiting game. Don't let this get you down as prices can change even over a relatively short period of time. Keep a regular check on prices and review your savings if they go up/down.
Be as patient and flexible as you can and you may find you can move in sooner than you thought!