Buying or Renting, Which is the Best Option for You?
---
27th May 2019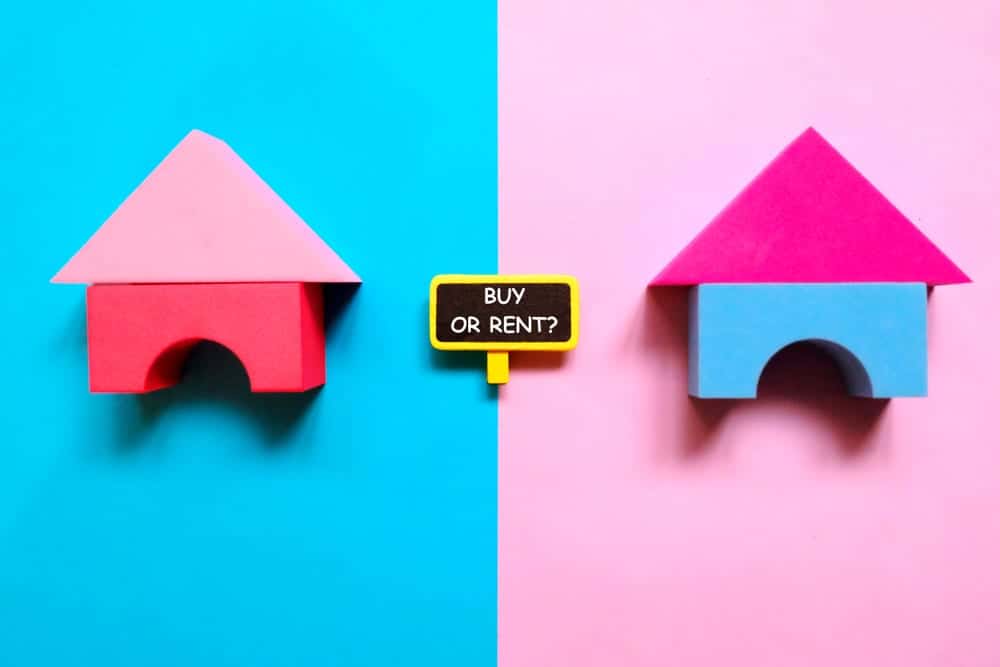 Buying a property is one of the biggest financial decisions you can make, and it takes a lot of careful consideration before you sign on the dotted line.
It can be very easy to fall into the mindset that renting is the only option available just as it can be easy to think you have to buy the first property you see the minute you've saved for the deposit. In reality there are multiple pros and cons when it comes to the decision "to buy or to rent?", read on to find out which is right for you.
The Costs
It's no secret that buying a home is expensive but there are savings to be made once initial costs are out of the way. Many people spend their entire lives renting only to find out that their rent is actually more expensive than what they'd be paying back in mortgage costs. If you have enough money for the deposit, it might make sense to buy instead of rent. That being said, it's important to be aware of the costs associated with buying which are:
The deposit
Survey costs
Stamp duty
Removal costs
Legal costs such as solicitor's fees
Monthly bills
Remember, if you are on low income or are a first time buyer there are housing schemes in place to help you buy a home.
Benefits of Buying
Once you've paid off your mortgage, you will own your home and not have to pay any more money to live at your property
In some cases, mortgage payments can actually be cheaper than what you'd pay in rent
If your home increases in value, you could use the equity to help buy a bigger home
You can decorate without having to ask a landlord or invest in home improvements to increase your home's value
Drawbacks of Buying
It's a big commitment with many initial costs
Increases in interest rates can raise mortgage repayments
It's less flexible than renting, and you may find it difficult if you decide to relocate
If you get a joint mortgage and separate, it can be complicated to sell the property 
Benefits of Renting 
Finding a home is usually quicker when renting than it is with buying
You have more freedom to move when you please
Your landlord has to pay for repairs and renovations
You may be able to afford to rent a bigger home than a home you could afford to buy
Drawbacks of Renting 
All the money you invest in the property goes straight to the landlord
Your landlord can decide to sell or get new tenants meaning you may suddenly have to move out
You may be restricted in terms of decorating
Any improvements you make go into a property you will never own
How to Decide?
Ultimately, the decision will come down to your financial and personal circumstances. You may have enough money to buy a house right now but if you don't feel secure in your job or think you may want to relocate or travel at some point in the future, buying may not be the best option for you. Likewise, you may think renting is the only option available to you but in actual fact it could be cheaper in the long run to buy a house using a government scheme.
Whether you're thinking about buying or renting, pop into one of our offices to look at the properties we have available or visit the Home Estate Agents website.