All About Virtual Viewings
---
18th May 2020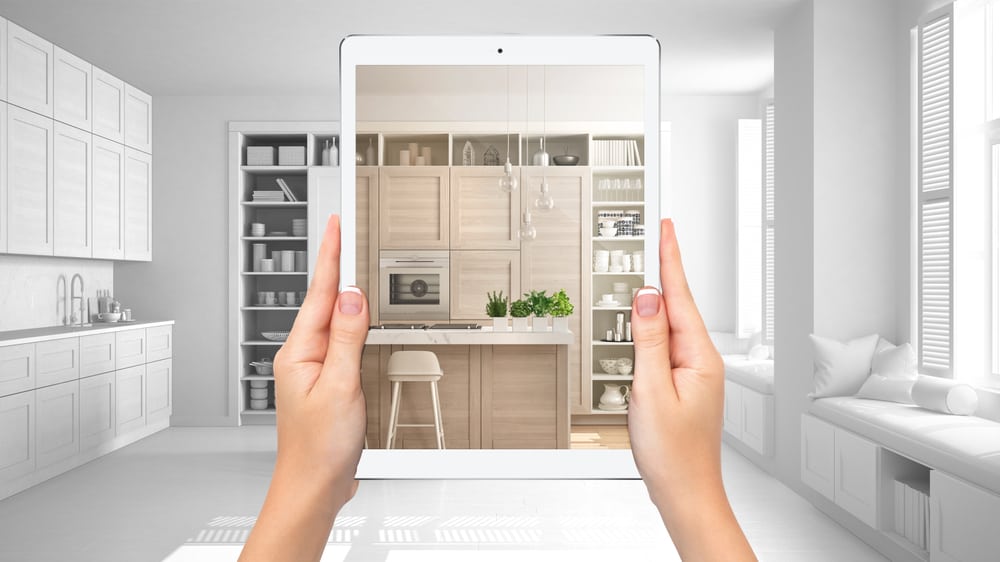 Technology has had a huge impact on our lives since coronavirus hit and the country went into lockdown. From video calls with our family to working from home, we've all relied on technology much more than usual, and that's no different when it comes to the housing market.
Despite the fact it feels like the whole world has stopped, people are still buying houses and people still want to sell them. At the beginning of lockdown, strict social distancing rules meant that house viewings couldn't go ahead. Now, they can if safe to do so, but many are still opting to use virtual viewings as a precautionary measure.
What is a Virtual Viewing?
A virtual viewing is essentially a video that is used to give your viewer a tour around the property, just like you or your estate agent would normally do. Some virtual viewings use a 3D camera that allows viewers to take a self-guided tour, using the cursor to take them around the property from top to bottom. Some completed before the strict social distancing rules were implemented had the agent video around the property and since lockdown, many homeowners have taken this task upon themselves.
The Benefits
Virtual viewings have allowed for a little bit of normality to continue when it comes to the housing hunt. With all this extra time people now seem to have on their hands, many have begun the hunt for a new house and virtual viewings have allowed them to still do so.
The Negatives
Whilst virtual viewings might seem like a great solution to current problems caused by social distancing, if the video is created by the homeowners themselves then it's very unlikely that they're going to show you the bad parts of the home. In fact, if you're going to request a virtual viewing of a home then we highly recommend you ask for live viewing. This way, you can ask questions and have a bespoke, real-time video tour of the property as opposed to what the homeowner has carefully selected or edited out.
How do I create a virtual viewing?
If on the other hand, you are a homeowner needing to create your own virtual viewing, it can simply be done on a smartphone! Make sure you have tidied your home as you would if a viewer was to come and look around it, and ensure you film the home when the light is the best. Not only will this make the property look better on camera but the amount of light your house has is a key thing a viewer will look for. Make sure you capture those eye-catching features too like fireplaces and bannisters and don't move too fast!
With offices in Urmston, Monton and Stretford, Home Estate Agents have a proven track record and are experts in helping you find your new home.
If you need any advice when it comes to creating a virtual viewing, or what you should look out for if a property you're interested in has one then be sure to get in touch with us. We're happy to help.