8.4% Rise in 2013 UK House Prices
---
21st January 2014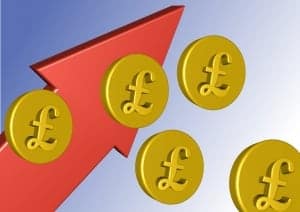 House prices across the UK rose by an average of 8.4% last year according to Nationwide Building Society.
The figures were helped by a late surge in property values, which recorded a 1.4% increase to the average British home in the final weeks of last year.The annual rise meant the average home was now valued at £175,826, however regional data from Nationwide suggested that it was Manchester, not London, which had experienced the strongest house price growth in 2013, with a rise of 21%.
The reports showed that average prices in the city jumped to an average of £209,627, far exceeding the annual rise experienced by the wider Greater Manchester area, which was put at 5%, lifting the average price there to £165,897.
Nationwide Chief Economist Robert Gardner stated that although prices had increased, they are still around 5% below the 2007 peak.
"The UK housing market followed the trajectory of the wider economy through 2013, gaining momentum as the year progressed.
"The average monthly increase in house prices rose from 0.4% in the first half of the year to 1% in the second half of 2013.  Overall, prices increased by 8.4% in 2013, though they remain around 5% below the all-time highs recorded in late 2007."
No explanation was offered for Manchester's strong performance, though the BBC's decision to relocate thousands of staff to nearby Salford is said to have pushed up prices in desirable parts of the city such as Chorlton and Didsbury.
First time buyers were faced with an average £31,000 deposit in 2013, double the amount they needed to get a foot on the property ladder in 2006.
If you are looking to buy or rent a property this year, look no further. With 30.4% of the SOLD signs, and over 170 properties throughout Urmston, Stretford, Old Trafford, Eccles & Irlam we are the market leader in M41.
Contact us on 0161 747 1177 (Urmston) or 0161 871 3939 (Stretford) for more information