The most desirable places to live in Manchester
---
27th June 2022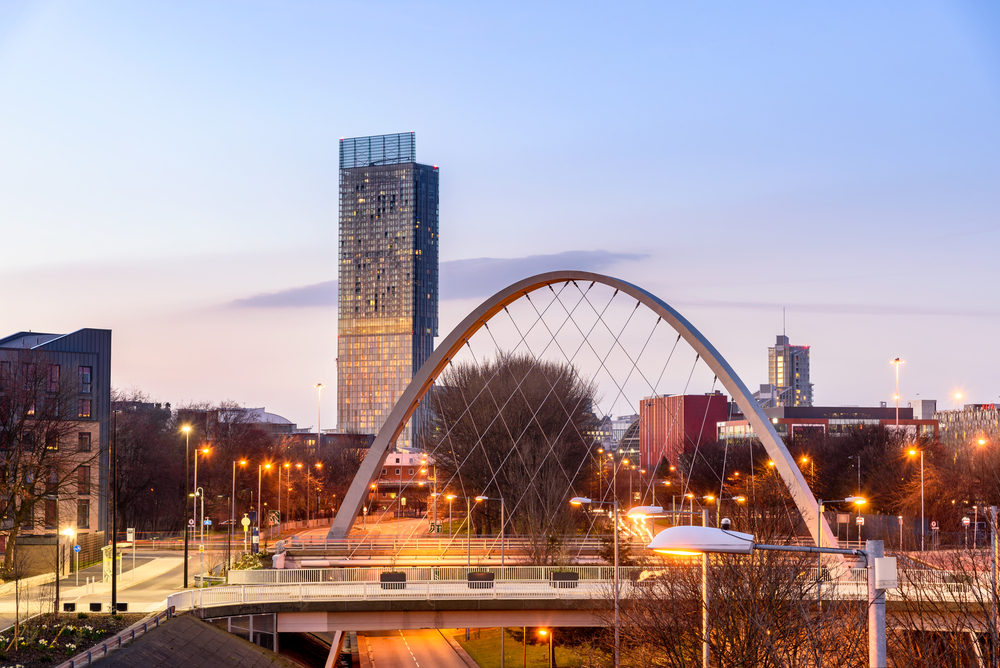 Manchester's current metro area population is 2,770,000, a 0.73% increase from 2021. Full of things to do and see, it's one of the UK's most popular cities. It's home to the world's longest-running soap, the birthplace of the industrial revolution, the world's first professional football league was formed here, and it is home to countless worldwide known bands and musicians.
It's no question why it's such a popular place to live. Here are some of the most desirable places to live in Manchester.
Altrincham
A large market town situated in Trafford. Altrincham has become quite the location for First Time Buyers in Manchester and Home movers. Labelled as one of the greatest places to reside in the northwest!

However, you would need a sizeable budget to live in Altrincham, with the cost of an average detached property coming in at a whopping £751,362 and semi-detached properties averaging £415,087. Altrincham also has a collection of superb grammar schools in and around its area making it a great place to bring up a family.
Only a 30-minute drive to the city centre, Altrincham is a great choice of location without being busy in the hustle and bustle of the city centre.
If you are looking to sell your property please get in touch. We use local and up to date comparable properties to guide you in the correct marketing price for your property and this valuation is completely FREE with no obligation. On the other hand, if you're looking to buy a property, we are here to help you find your dream home and then guide you through the buying process. If you want to get registered click here.
Chorlton
Located 3 miles south-west of Manchester city centre Chorlton is a great place to live. The house prices average a lot lower than in Altrincham at £311,285. There is a great sense of community in Chorlton making it a popular choice for house hunters.
Chorlton offer lots of green spaces and parks making it aesthetically pleasing as well as a great place to live. Not to mention it's filled with organic shops, independent businesses and great bars and restaurants. It really is a great place to live.
Sale
South of the city centre, Sale offers excellent transport links into the city. This makes it an excellent choice for those who need to commute daily. Although the prices of properties in Sale are significantly higher than in other suburbs it is a really lovely place to live. With a beautiful canal and busy high street at its core, Sale has a great community feel about it.
As well as being a popular place to live within Manchester, it was also voted one of the top 5 places to live in England. House styles vary from 30s Victorian, Edwardian detached homes and modern terraces there really is something for everyone.
Didsbury
Didsbury offers the most famous nightlife out of our top four options. So if you're after a location that offers a wide range of bars, pubs and restaurants, Didsbury's a contender. Split into three areas, East and West Didsbury and Didsbury village, each offer something slightly different.
Additionally, it has excellent schools, a lively community and elegant greenery, it's truly a beautiful place to live. If you've got the budget. Flats themselves sell for an average of £247,872 which can be the cost of a house in other locations.
Not to mention it's only 4 miles from the city centre and Manchester airport. We can see why Didsbury is such a popular choice.
Hopefully, we've helped you look more into the most sought after locations in Manchester, but if you want any more guidance and information regarding properties available all over the city please contact us.