6 Instagram Accounts You'll Want to Follow for Some Home Inspiration
---
17th July 2020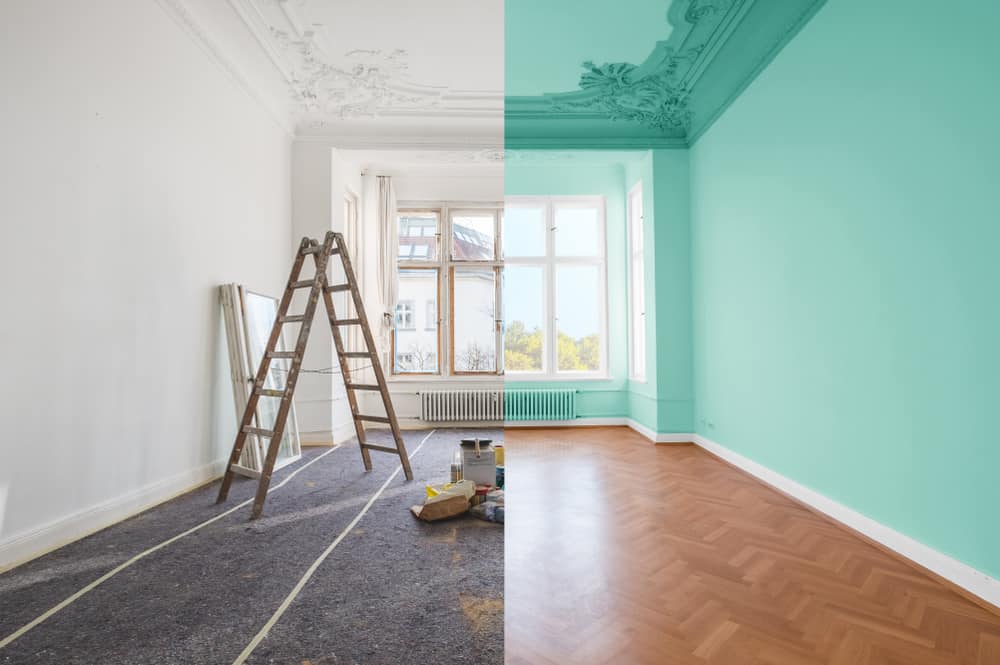 Whether you're buying your first home, just moving house or embarking on your first renovation project, Instagram is FULL of account bursting with tips, tricks and inspiration from like-minded people who have been there, done that or got the paint covered t-shirt.
Here are a few of our favourite accounts that we follow and our favourite, tip, trick or inspirational post from them!
@renovating.no.66
Transformation Tuesday has to be one of our favourite house related hashtags and this post from Rachael who has renovated her five bedroom Victorian home certainly doesn't disappoint.
@home_with_rose
Now we know pink might not be to everybody's taste, but we challenge you to not fall in love with Rose's subtle pink additions to every room in her house! We particularly love the discreet addition of the colour to this beautiful feature fireplace, which in fact was made up from leftovers from their renovation of another room.
@7from_belmont
We've enjoyed following Steph's renovation journey since she moved into her property in 1900 Victorian home in 2013 and if she can prove anything to her followers with this post, it's that kerb appeal really does make a difference!
@placeshaperinteriors
A slightly different account to the others, this follows the life of Lisa who moved into her country barn style home and has transformed it room by room. She shares regular interior hauls of her top purchases a long with top tips on how to transform things in your home on a budget. We literally can't get over how she transformed her kitchen!
@mymoneypitlife
If you're looking for an account that keeps it real, Sam from @amoneypitlife is the account to follow. She documents the highs and lows of renovation and decoration, whether that's making the wrong choice in carpet or the never ending budget you feel like you need, to how to transform a room with some DIY panelling!
@lookweboughtahouse
If it's a house full of character, or bold design choices you're after then Dan from @lookweboughtahouse will be your house styling guru. We'll just leave this post here showing you how he transformed his garage into a guest house here and say no more.
If you're looking to make your next property move check, we have something for everyone whether it be a doer-upper or a move straight in and relax type home, check out the properties we currently have available here.
With offices in Urmston, Monton and Stretford, Home Estate Agents have a proven track record and are experts in helping you find your new home.
Our blog contains a whole multitude of home improvement tips, so make sure you check some of them out today.