2020 Interior Trends You'll Want to Feature in Your Home
---
07th July 2020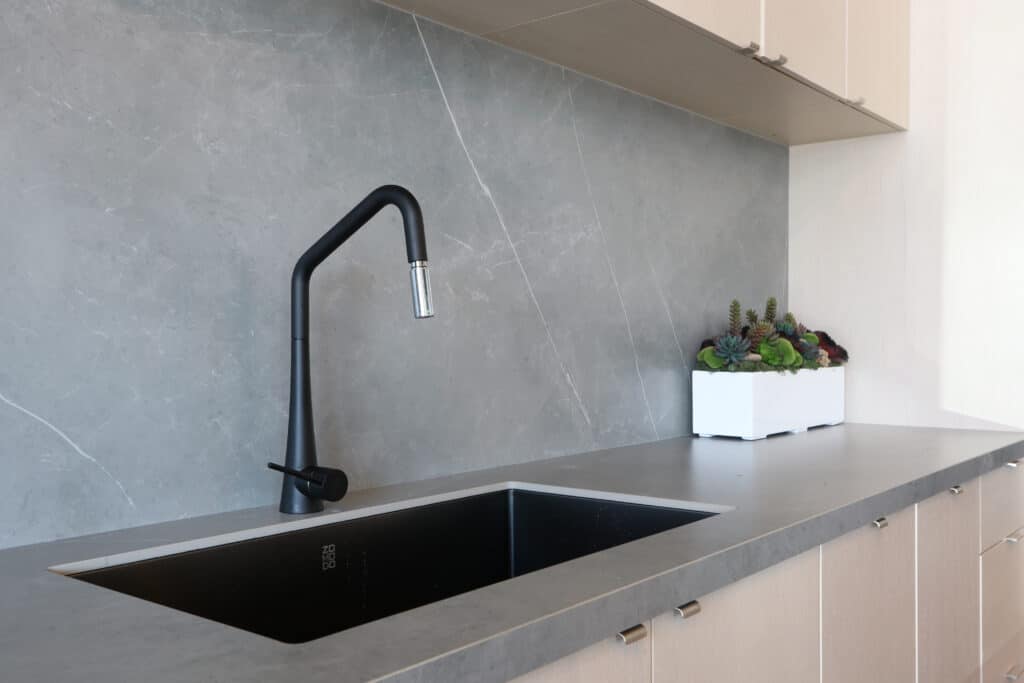 Just as fashions trends change by the season, we also see new trends within the home interiors too. Styles change, update and evolve constantly, so we thought we would share some of our favourite trends from this summer…
Integrated Hardware
Having large or oversized handles on your kitchen drawers, wardrobe or even fridge has become a thing of the past, as this year we've seen these be replaced with streamlined, minimal and integrated household hardware which in turn make a room appear slicker and tidier too.
Bold Hues
As expected the many shades of grey phase is slowly on its way out. Although still a popular interior trend, bolder, darker hues such as navy blues and emerald greens are making their way in as an accent or even taking centre stage.
Feature Woodwork
Gone are the days of standard white woodwork, whether that be your staircase and banister or architrave and doors. No longer are these things just functional items but they're becoming a standalone design feature. Many people are now opting to add darker colours to these items to create a focal point or are even painting them in keeping with the wall colour to provide an aesthetic illusion that they're part of the decoration.
Less Mirror, More Matte
The noughties saw mirrored furniture and décor take over with mirrored side table surfaces, lamps and many other accessories showcasing a reflective surface. Whilst it might be appealing as it makes a space appear a little bigger, many are beginning to opt out and swap their mirrored objects for matte instead, bringing a little more industrial touch to the home. In fact this trend is being carried out all through the home with many people opting for matte black plumbing in both their kitchens and bathrooms in particular.
Quirky Bathrooms
Bathrooms are rarely the central feature of a home, which is what makes them the best room in the house for experimenting and going a little wild which is exactly what we're seeing recently, particularly in downstairs toilets. We're seeing much more 'daring' wallpaper themes as well as pops of bright colour to contrast with dark sinks and taps.
Statement Floors
It isn't just bathrooms that are turning to the fun side, but floors too. The floor is one of the first things you notice in a home, and now people are becoming more daring with bold designs and patterns when it comes to tiling. Whether it's in your bathroom, kitchen or even entrance hallway, a patterned tile can add that bit of your personality to an otherwise uninspiring place.
With offices in Urmston, Monton and Stretford, Home Estate Agents have a proven track record and are experts in helping you find your new home.
Our blog contains a whole multitude of home improvement tips, so make sure you check some of them out today. Make sure to check out our list of the best Instagram account to follow for home inspiration!