Slow Broadband Speeds Could Reduce House Prices by 20%
---
08th April 2014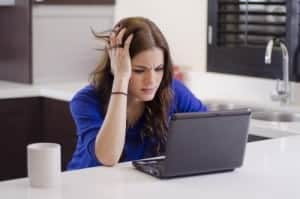 Homes with slow or no broadband could potentially end up being sold for up to 20% less than those with a decent connection according to a survey of 3,000 Rightmove users.
The survey revealed that many people now consider a good broadband connection more important than many of the more traditional influencing factors such as transport links and good schools nearby.
In an age where people rely on the Internet more than ever, it's unsurprising that broadband has become such an important factor when buying a house.
The UK's Internet infrastructure has become a point of frustration for many areas in the UK, and those living in rural or isolated areas of the country are suffering from the slowest speeds.
A strong connection has become so essential to homebuyers that Rightmove has even added a broadband speed checker to each of its house listings.
Head of Consumer Platforms at Rightmove, Bernard Phillips, said: "We already offer a number of tools to help consumers make informed decisions about a property, and we're pleased to be the first to add broadband speeds to this. Broadband has become ingrained in people's lives and is an important factor when choosing a home."
Broadband has become such an integral part of our day-to-day lives that one in five prospective buyers said they would be happy to pay more for a property, and a third stating they would pay between 2-5% extra, to have a high-speed connection at home.
With many people's livelihoods depending on the Internet and increasing numbers of people 'teleworking', it is essential that employees are able to communicate quickly and efficiently with clients and co-workers from their homes
One in five people now say they actively check Internet speeds when looking at property areas, and one in ten admit they have walked away from a property because the broadband didn't cut the mustard.
However, homebuyers may not need to worry for much longer as the government has set a target of 95% coverage of the UK with superfast broadband by 2017. In theory, this should mean that 95% of us should be able to connect to a broadband connection of 24mb or above.
For more information about selling or buying a property with us, or to book your valuation, call Urmston 0161 747 1177 or Stretford 0161 871 3939.