Why Move to Stretford?
---
01st July 2014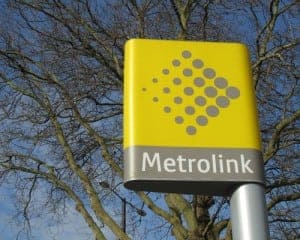 When it comes to buying a house, we know what buyers are looking for. As the market-leading agent in M41 with over 170 properties throughout Urmston, Stretford, and Old Trafford you can consider us the perfect house-hunting partner.
We bring you our guide to Stretford, and what's on offer in this popular area.
Stretford is located in the Metropolitan Borough of Trafford, situated a few miles southwest of Manchester city centre.
The former agricultural village became a fashionable place to live in the mid-19th Century, now with a population of 37,500, Stretford has built a great sense of community and has become a fun and welcoming town to live in.
Stretford is a district centre to the north of the Borough of Trafford, with Urmston lying to the west, Salford to the north and Sale to the south. With great access links to the rest of Manchester via Metrolink, train and motorway, Stretford has become a popular and convenient choice of location for homebuyers.
Stretford can be recognised worldwide by its famous landmarks, which include Trafford Town Hall, Lancashire Cricket Club and Old Trafford, the home of Manchester United.
The friendly atmosphere of Stretford makes it the ideal location for couples and families alike. With well-established parks and excellent sporting attractions right on the doorstep, Stretford has a whole host of seasonal activities to keep the whole family busy throughout the year.
Local amenities include Stretford Leisure Centre, the art-deco Longford Cinema, and Longford Park, the largest park in the whole of Trafford as well as an array of popular food and drink spots, ideal for families and professionals alike. Stretford Mall, Stretford's main shopping centre, also boasts a wide range of household names and independent shops all under one roof.
Stretford is also part of the successful Trafford educational system and is home to a number of excellent schools, often a popular requirement amongst homebuyers.
So if you're sold on this welcoming and vibrant town, then why not pop in and see us? If location is important to your house hunt, then you will appreciate our central office in the heart of Stretford, located on 145 Barton Road.
We are confident that we can help you find your perfect property in Stretford!