9/10 Buyers Not Willing to Compromise on First Location
---
15th April 2014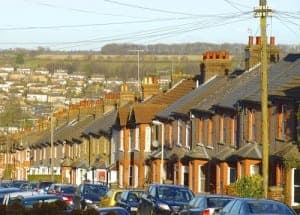 Modern buyers know what they want!
A recent study by Rightmove has revealed that only one in ten home seekers would be willing to compromise on their favourite location when looking for a new home.
The property sites study of over 45,000 people across the UK revealed that while first time buyers were most likely to compromise on location, 85% of people trying to get on the property ladder still said they wouldn't widen their search elsewhere. Those looking to downsize to a smaller home, were found to be least likely to consider settling for a second-choice location as 92% of people in this group said they would refuse to consider somewhere else.
Miles Shipside, director of Rightmove, said: "There's a real mismatch between buyers' no-compromise stance on their most favoured place to live and the rising tide of prices.
"Playing a waiting game and holding out for the right property in the right location could prove risky as, with prices in some locations rising by the month, buyers may discover that the one they've been waiting for is over their budget."
With demand outstripping property supply in some areas, buyers are likely to be faced with limited choice and possible disappointment.
Anyone who was bought a home knows that finding the right property in the right location, and at an affordable price, is a considerable challenge.
The study showed that only a third of buyers (32%) were living in their dream location, while 57% were still searching.
We know how important location can be when looking for a home, however if a certain locality is essential, then make sure you know what price range you are comfortable with, and what you would be willing to sacrifice in order to live there. When it comes to purchasing a home in your ideal location, you may have to compromise on the following:
House size
Affordability
Number of bathrooms
Number of bedrooms
Interior condition
Garden
Miles Shipside of Rightmove also continued to say: "If people were willing to widen their location criteria even within a few miles, they might find they can find the type of property they want, but at a more affordable price.
"Furthermore, the downsizers who are least willing to compromise might run the risk of leaving moving too late and have less energy to fully embrace the freedoms of moving into a smaller home and a new community."
If you think your perfect property lies in M41, then contact us at Home Estate Agents to see what we can do for you!