5 Ways to Make Your Bedroom a Stress-Free Zone
---
10th March 2020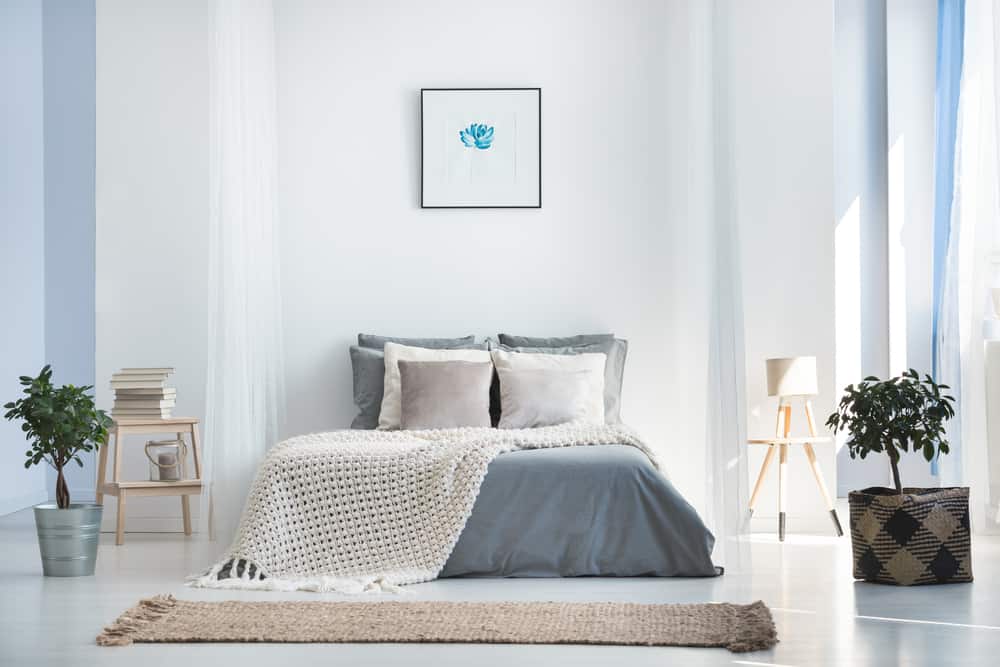 Your bedroom should be your safe haven. A place where you can rest, relax and feel at peace. If your bedroom currently doesn't feel like this, then it's time to rethink, reorganise and potentially redecorate.
Luckily for you, we've gathered five of our favourite methods to help make your room a stress-free zone.
De-Clutter
Decluttering is something we talk about a lot, but it really can completely transform a space. Clutter is known to increase stress levels and a simple sweep of your bedroom will certainly do the trick. If you have things all over the floor, then find a home for them to stay permanently; that way you're likely to keep putting them back rather than leaving them lying around. Under-bed storage is a great solution for this, as it helps you give items you don't use regularly, but still need to hand, designated space to be stored.
Clean Up
Decluttering is great, but it's not enough if you're not going to keep up the cleaning on your newly clear surfaces. Make sure you dust around the room, make your bed, put away clothes, hoover the carpet and let your room sparkle. Remember, a tidy space is a tidy mind.
Choose Colour Wisely
If you're going to have a colour in your bedroom, make sure it is one that you love. If you're worried about choosing a colour for your walls and then soon after regretting it, opt for white walls and interior with pops of colour in cushions, decorations and plants pots!
Position Your Bed Properly
You may not realise it, but the position of your bed can massively contribute to your feelings towards your bedroom. A bed should never be on the adjoining wall to another room, as this can make the room appear more cluttered, and can also cause problems with noise between rooms. If you have a TV in your bedroom, your bed should always directly face this.
Choose Ambient Light
Choosing to have several, dim lamps in your bedroom as opposed to bright overhead lighting can completely change the atmosphere of a bedroom, making it feel more homely and relaxed. Fluorescent lighting is a firm no, you should always opt for a warm, yellow light instead.
Our blog contains a whole multitude of home improvement tips, so make sure you check some of them out today.