5 First-Time Home Buyer Mistakes To Avoid
---
18th November 2021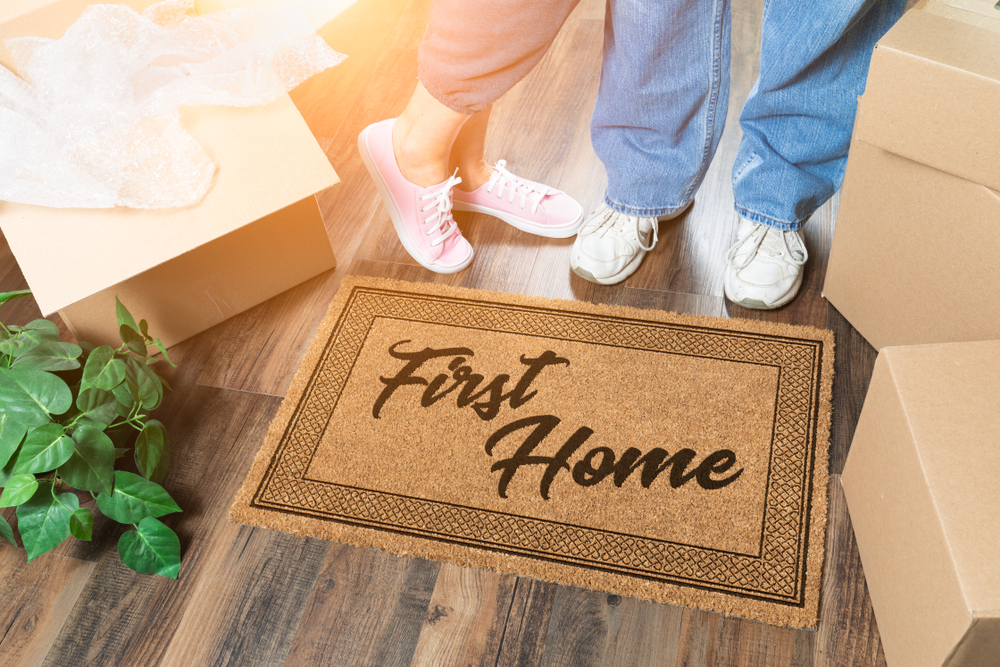 Navigating the homebuying process for the first time can be daunting and more often than not, first-time buyers are prone to making mistakes that can affect the prospect of securing their dream home.
As a house hunting novice, you might be tempted to make the same mistakes your parents and friends have made when they've bought their first house but look no further, we are here to make the homebuying process easy to digest and clear to understand.
In this blog, we've pulled together the top mistakes first-time buyers make and how you can steer clear of them so you can make the best decision when buying your own property:
1. Buying more house than you can afford
Setting up a clear budget before you venture into the home estate market is an essential first step to ensure you have an overview of what properties you can afford. Without knowing how much house you can actually afford, you'll end up visiting overpriced houses or aim very low. Either way, it will lead to disappointment.
To prevent that, you can get an agreement in principle from your lender – it is the first step to getting a mortgage which lets you know how much you could borrow. Additionally, it will help you get a clear picture of your budget and it shows the sellers that you have serious intentions about buying the property.
2. Not comparing mortgage quotes
A typical mistake that first-time buyers often make is settling for a single mortgage offer. While mortgage interest rates vary from lender to lender, it's important to carefully explore your options and get more than just one rate quote. In this way, you'll be able to compare the costs and benefits and discover which mortgage option suits you the best.
After you choose whether you want a fixed or variable rate mortgage, you can use popular comparison websites such as MoneySavingExpert or Moneyfacts to find the best mortgage deals that are tailored to your needs. However, it's important to check multiple websites and do some research beforehand about what you want for your new property.
To the delight of many first-time buyers who are struggling to get on the property ladder, the March 2021 budget unveiled the new mortgage guarantee scheme, designed to help those with a smaller deposit get a mortgage on a property costing up to £600,000. Read more about the current first-time buyer schemes on our blog here.
3. Being careless with your credit score
Your credit score plays a key role in determining which financial assets you can access. Mortgage lenders will put emphasis on the results of your credit report to assess whether you're financially secure to afford a new property.
A poor credit score means your application will most likely get rejected and will make it harder for you to secure a house. Similarly, if your credit report contains any inaccuracies, you might get quoted a higher interest rate than usual.
Before deciding to buy a house, make sure you check your credit report, dispute any errors and boost your credit score to increase your chances of being accepted for a loan.
4. Not considering the full homeownership costs
Becoming a house owner involves more than just the house costs. Once you buy your dream property, you need to consider the monthly bills including council tax and energy usage, as well as the legal and conveyancing fees. If the property is not brand new, you should add to the list the renovation and repairing costs which often don't come cheap.
If you're having trouble calculating the exact amount you need to save up for these additional costs, you should work with a real estate agent who can provide you with up-to-date property taxes and offer you referrals to contractors.
5. Lack of planning ahead
The excitement and thrill of getting your first house can often cloud your judgement, hence why it's essential to plan ahead to ensure you've got everything covered.
 Typically, you should prepare for your purchase at least one year in advance as that will give you enough time to improve your credit score, save money and pay off any current debts. While it might be tempting to rush the homebuying process based on emotion, it's recommended you work towards getting yourself in a strong financial position before you apply for a loan to make sure you can secure the best deals.
If you're ready to take the next step in your home buying process, we're here to help you every step of the way. Get in touch with one of our agents today and let's find your dream home.