WHY SHOULD YOU USE HOME ESTATE AGENTS?
---
05th February 2015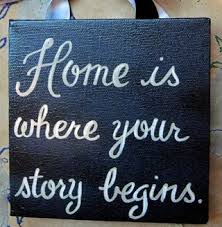 Being an independent estate agency we are always striving to give is the highest standards of customer service, honesty from start to finish and to maintain the good name we have in the area.
As the market leading agent in Urmston we do not rest on our laurels and are always striving to improve in all areas of the business. Be it simply employing more staff to accommodate evening viewings on bringing in the latest in technology we will always be ready to adapt as and when required.
What can we offer you when selling or letting your property?
#alwaysbusyselling    #alwaysbusyletting
NO BIG WIGS HERE!
We are completely independent. No share holders, no 'big wigs' that want their cut. Put simply we have to sell or let your property and achieve the best price possible so you use us again in the future.
OUR OFFICE NETWORK
We are unique to be the only estate agent that has three offices in Urmston, Stretford and as of February 2014 Monton. All offices are located in their respective town centres and all have bright window displays that are lit 24 hours a day. With the three offices you benefit from being marketed in all three areas for the price of one! Many people are moving from area to area now for a variety of reasons so to us it makes perfect sense.
WEBSITES
Unlike may of our competitors we are the two largest property portals in Rightmove and Zoopla. The later powers a number of other portals so your property would be on several websites with HOME including our own www.homeestateagents.com giving you the widest possible audience.
TECHNOLOGY
Social media is something that is growing whether we all like it or not. At HOME we have embraced this modern form of information sharing and we are delighted to say with some fantastic results. You can follow us on Twitter at each office along with out lettings team. @Homeinurmston @homeinstretford @homeinmonton @lettingsathome or 'Like' our Facebook page HomeUrmstonStretford. Direct from our website you can place your property on your own Facebook page or Twitter feed which gives you even more exposure. We book many of our viewings now through our text service. As soon as something comes to the market a text goes across the entire mailing list along with an email making sure the marketing starts instantly. As far as I'm aware we are one of only a few agents in the area that offers this service.
WORKING FOR YOU!
HOME would be nothing if it wasn't for the people that work for the company. I am privileged to have a brilliant array of estate agency talent within the group. Loyal, determined and passionate are just three of their qualities. They along with myself understand that our client is the vendor or the landlord as they are paying our fee. That being said we work closely with all buyers and tenants to maintain a solid working relationship through the transaction. We are there to achieve you the BEST PRICE POSSIBLE in the market we are in at that time. That is one thing I will always promise each and everyone of our clients. You are paying us to negotiate hard to find you a buyer but also to sell your home for as much as possible. I feel too many agents are keen to get you on the market and sold straight away without thinking too much about whether they could have achieved even more!
In a nutshell we want the same as our vendors and landlords. I have based my business around this philosophy and I have seen no reason to change it yet. 2014 was our biggest year to date and I am confident we will continue to grow through 2015.