Top tips to get on the property ladder
---
25th November 2022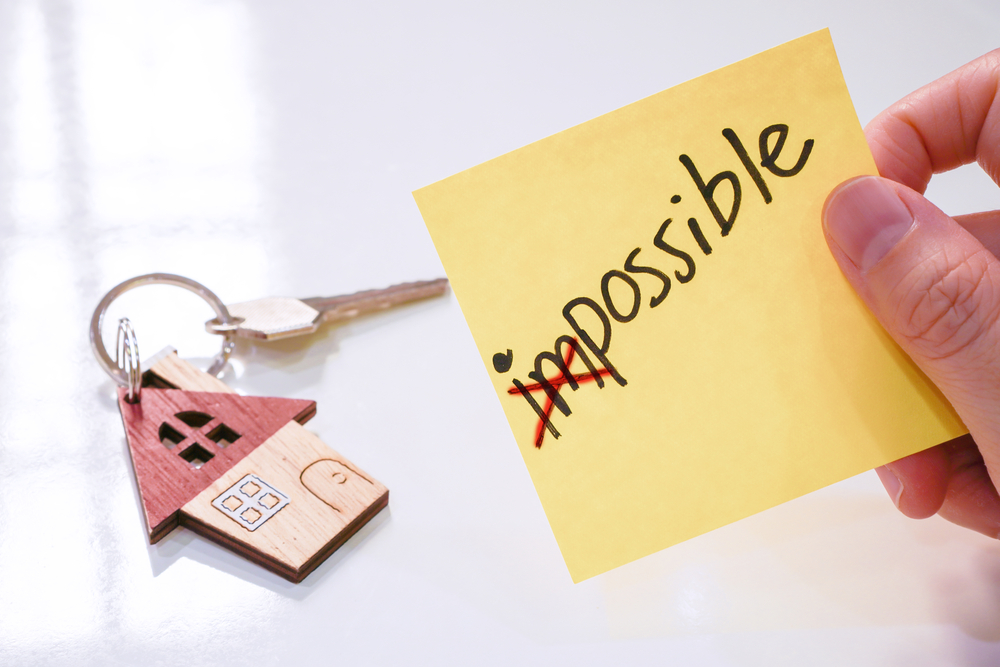 It can seem impossible to get your foot on the property ladder, however, with preparation, gathering of information, and knowledge, you too could have your own house someday. 
The best place to start is by creating a strategy for getting out of the renting cycle or just taking the steps to move away from home. Even if the process takes 25 years, every mortgage payment you make moves you one step closer to owning your house completely.
So, if you're determined to move up the property ladder from tenant to homeowner check out our top tips.
Settle any debts that are left unpaid
Make a list of all of your loan, credit card, and overdraft balances and find the amount you owe across each and how much you repay each month.
Create a spending plan so you can see how much money you will have each month after covering your required rent and electricity/energy bills. Also, take into account your daily living expenses to cover things like fuel and food. The remaining amount is your "disposable income."
Limit luxuries like takeouts and expensive nights out. Additionally, review your standing orders to see if there are any monthly subscriptions you've overlooked. To get your debts under control, use the money you have available and when they're gone, you can begin saving the money for your deposit. 
Government schemes to help first-time buyers get on the property ladder
There are currently several government schemes available to help first-time buyers get on the property ladder. A few of these schemes are the Lifetime ISA, Help to Buy, and Shared Ownership. Each scheme will benefit each person differently. One may be better for you than it would be someone else so make sure you do your research. In short, this is what each scheme offers to first-time buyers. 
Lifetime ISA
A LISA can be used to save money for retirement or to purchase your first house (for a property costing £450,000 or less). To open a LISA, you must be between the ages of 18 and 39.
You have until the age of 50 to contribute up to £4,000 annually and have to make your first payment before turning 40.   Your savings will receive a 25% bonus from the government, up to a maximum of £1,000 each year. If you are buying with a partner or friend who is also a first-time buyer, you can both use your LISAs towards the same house. 
Lastly, it is important to know you will face a penalty if you withdraw any money from your LISA account if it's not going towards your deposit or retirement. Be aware what goes in must stay in until the right time comes along. 
Help to Buy ISA
A Help to Buy ISA is very similar to a LISA with very few differences. If you opened one before the end of November 2019 and purchase a home before December 2030 you can still use your deposit saved to buy a house. This account enables you to receive a 25% bonus on your savings, just like the Lifetime ISA. However, you are only able to save £200 each month as opposed to the £4,000 per year that the Lifetime ISA allows. 
Shared Ownership
Finally shared ownership. In this arrangement, you acquire a portion of a house from the property owner. In this instance, the owner is typically a housing association or a council. The portion you don't own, you then pay rent on. 
Your portion, which can range from a quarter to three-quarters of the total value of the house, must be paid through a mortgage. On the share you don't own, you then pay a lower rent. You can later decide to increase your investment in the property and "staircase up" to 100% of its value.
Have a good credit score to get on the property ladder
It is highly recommended to set out to improve your credit score. Your credit report holds information about any outstanding credit agreements you have. This includes but isn't limited to credit cards, loans, and mobile phone plans. Your report also includes your credit score, which examines whether you make repayments on time and in full. 
These reports help banks and building societies decide whether or not they wish to lend to you. You can get free access to your credit score and, in certain situations, the entirety of your credit report. This is important to see how your credit report appears and to check for factual issues that you may fix.
To conclude, we hope our top tips have offered you a bit of guidance and reassurance. There are many ways to make getting on the property ladder slightly easier. We know it's a very long journey with ups and downs, but it'll all be worth it. If you need assistance finding a property perfect for you, allow our expert team to help you today. Contact us for more information.