Top Tips for Packing and Moving Effectively
---
23rd May 2017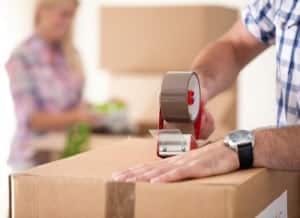 Spring time is the busiest time of the year for buying and selling houses. The process of packing up and moving is generally considered one of the most stressful experiences of our lives and can be particularly challenging and difficult if you have a young family.
Planning ahead and starting to pack early are the keys to keeping the stress levels down.
If you are thinking about moving or about to move here are some helpful tips:-
Declutter- throw out any belonging you no longer need, it will help make packing easier.
Start to clear out in the room you use the least. Once that room is packed up then it can be a storage room for boxes as you pack up other rooms.
Packing- wrap fragile items in bubble wrap. Don't overload boxes and label boxes with the contents and room destination.
Pack all important documentation together and separately from the other items to be moved to prevent them getting lost. Keep them somewhere safe so they are easily accessible in case you need them.
Prepare a bag of essentials. This should be kept separate from all the other boxes and travel in the car with you to your new home. It should contain a change of clothes for everyone, bed clothes for the first night for everyone, toys for the children, basic toiletries, a first aid kit, a tool kit, everything you need to make drinks and some snacks.
Once you have arrived at your new home don't rush to get unpacked, after all you have got all your essentials together in one bag. Instead take some time to relax and enjoy your new home. Order a take away and open a bottle of your favourite tipple to celebrate your successful move!
For more advice on buying a property contact your local Home Estate Agents office.
URMSTON: 01617471177       STRETFORD: 01618713939      MONTON: 01617898383