Top Questions to Ask When Buying a Property
---
25th March 2014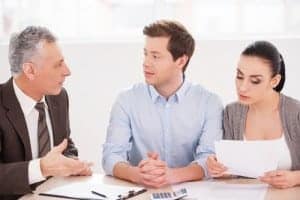 The most crucial stage when buying any property is viewing.
When buying a house it pays to ask the right questions. Don't be shy, as you're perfectly within your rights to know everything about a property before you buy it. Bring a friend or family member with you on viewing if possible – two heads are better than one and they may ask questions you hadn't thought of.
This guide should give you a good idea of what kind of questions buyers should be asking during a viewing:
The House
Does the house need work do to it? If so what needs doing?
What is actually included? – Double-check what fixtures, appliances and fittings are/are not included.
How old is the property?
Could I add value to the house?
Is the house at risk of flooding?
Has the house ever been broken into?
If the property doesn't have a drive, is there decent parking available?
Are there any structural problems you are aware of?
The Location
What is the crime rate in the area?
What are the schools like?
Is the area on the up?
Are there plans for developments in the area?
What are the neighbours like?
Does the area noisy? – Particularly important to ask if there are busy roads, pubs and clubs around.
Is there a good sense of community?
How close are the local amenities?
The Market
How long has the property been on the market?
Have previous offers been refused? Why?
What is the minimum price the seller will accept?
Is there room for negotiation?
How much are other houses in the area going for?
How quickly does the owner want to move and what's their current position?
In today's marketplace, we believe it is imperative that your agent works as a team with you. Our team of motivated, competitive and experienced individuals ensure that you get moving. Contact us for more information.