Tips for Selling in Summer
---
08th July 2014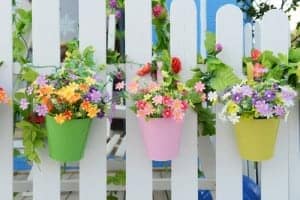 The sun is out in Urmston & Stretford, and if the arrival of summer has made you consider making a fresh start and putting your home on the market then read on…
While high summer is not always thought of as the best time to sell a house, there's no reason why you can't secure a sale. Follow our 5 top tips to ensure you warm up your chance of a summer sale.
1.Lawn
Your lawn needs constant care and attention over the summer so try not to neglect it if you're thinking of putting your house up for sale. Try and mow the lawn once a week to prevent it getting long and scruffy and keep your eye on brown patches as these can ruin the effect of an otherwise pretty garden.
2.Decorating
You could consider refreshing your décor before you sell up this summer. White is a pure summer colour and the brighter the room, the more light and spacious it will feel to a potential buyer. 
3.De-Clutter
Make your home enticing by removing unnecessary items and personal clutter. Go through each of your possessions and make a decision to keep, store or sell them. The less 'stuff' that's around, the more open and spacious your house will feel, and the easier it will be when the time comes to for you to move out.
4.Repairs
If you're planning to put your home on the market soon then you need to get any necessary and obvious repairs fixed as soon as possible. It will save you huge amounts of time and money in back and forth negotiations when your buyer eventually catches on.
5. Embrace the summer
Instead of fighting against the cons of selling a house in summer, why not embrace all the great things the season has to offer. Embrace the longer days and warm weather, which both make your home look much more appealing to viewers. You should also bear in mind that once the spring buying frenzy is over there will be less competition from other sellers.
If you are looking to sell your home this summer then get a head start and get in touch with us here at Home Estate Agents!
With offices in Urmston, Monton and Stretford, Home Estate Agents have a proven track record and are experts in helping you find your new home.
Our blog contains a whole multitude of home improvement tips, so make sure you check some of them out today.