THINKING OF BECOMING A LANDLORD?
---
20th August 2014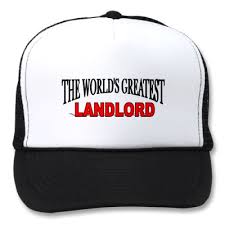 There are many people who see landlords as wealthy people who make easy money from buying a property then sticking someone in it, paying them handsomely for the privilege.
I would love to say it is that easy but like with everything worthwhile doing, it is not as straight forward as many would think.
When buying a rental property there are many things to consider. Area, quality of tenants within that area, vacant periods, potential re-sale figures and that's before you even consider any renovations that may be required.
In my opinion, the top of the agenda for any would-be landlord is to do their research before purchasing a property. Put simply it is crucial. As boring and as time-consuming as it is, without research you could potentially buy a 'dead duck' giving yourself a big headache as well as an expensive one. Before you purchase a property speak with the local agents to discuss historic prices and types of potential tenants. Clearly, I'm biased with this next comment but speak with local, independent agents. Agents that you may well use in the future and agents that know the local market place.
The research will only take you so far but what about after you've completed on your purchase?
This is where the relationship you build with a local independent agent will really come in into its own. Get them to visit your property, explain what your plans are and ask them for their honest opinion, after all, you will probably be using them to find your tenant as well as potentially manage the property on your behalf.  If they are honest with you it should make their life a lot easier in the long run.
All first-time landlords make mistakes and go on to correct them on future projects. Like anything, you can not beat experience and that is something you'll gain plenty of during your time as a landlord.
At HOME we fully manage over 200 properties throughout Urmston, Davyhulme, Flixton, Stretford, Old Trafford and Eccles. The type of landlords varies from the 'accidental landlord' who never initially planned to rent out their property, to the 'professional' landlord who has a portfolio in the area. Each landlord knows they can call us for advice on their properties or indeed future properties. Many landlords have been with us a long time now and we look forward to continuing working with them in the future.
If you would like to discuss anything featured in this blog or have any questions about becoming a landlord please call either of our offices.
Urmston: 01617471177 or Stretford 01618713939