Staying Safe in Your New Home
---
14th February 2023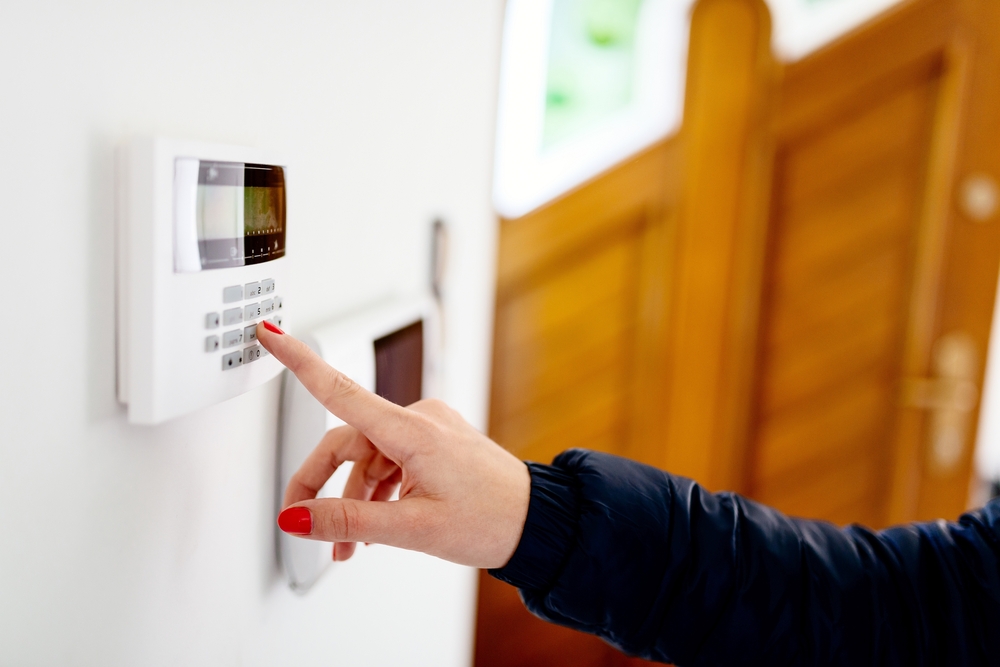 Installing security measures is undoubtedly less enjoyable than decorating your new house. But since a burglary occurs in the UK every 106 seconds, home security and staying safe in your home ought to be a top concern for new and existing homeowners. Here are a few steps you should be doing to safeguard your new home so you can go back to the fun stuff.
Home Security Systems and Alarms
The first and most obvious advice we can give you is to instal a burglar alarm. What could be more effective at deterring robbers from breaking in than the awareness that doing so will notify the police and all residents in close proximity to your property? It's important to note, that there are different burglar alarms that all offer varying levels of security at a wide price range.
But an alarm system can often appear pricey and inconvenient. Much like anything you only need in an emergency, it makes you wonder if it's really worthwhile. Recent studies and statistics show that if a burglar came across two homes, one with a security alarm and the other without, they would preferentially target the home without the alarm. Alarms paired with other security systems like CCTV are a really effective way to stay safe in your home.
Motion Sensor Lights
Burglars frequently search for homes without any visible security. Additionally, the majority of break-ins take place at night. This is due to burglars having more time to enter your home with the help of darkness. Outdoor lighting fixtures are a great deterrent for each of these reasons.
It is likely that someone attempting to enter your home has a higher chance to be seen by a bystander. When the light is triggered by motion, it indicates someone is close to your home. It would also likely alert you if you were home.
Spare Keys
Many people keep spare keys located somewhere on the outside of their property although this is highly discouraged. You are basically inviting intruders to enter your home by leaving the very thing they need to enter hassle-free at their fingertips. If having a spare key is a priority leave it with a family member. Alternatively, leave it with a trusted neighbour but only do this if you are 100% certain you can trust them.  
If you have any queries or questions, contact our friendly team today for a chat and some expert advice.