Staging your home during the Christmas season
---
01st December 2022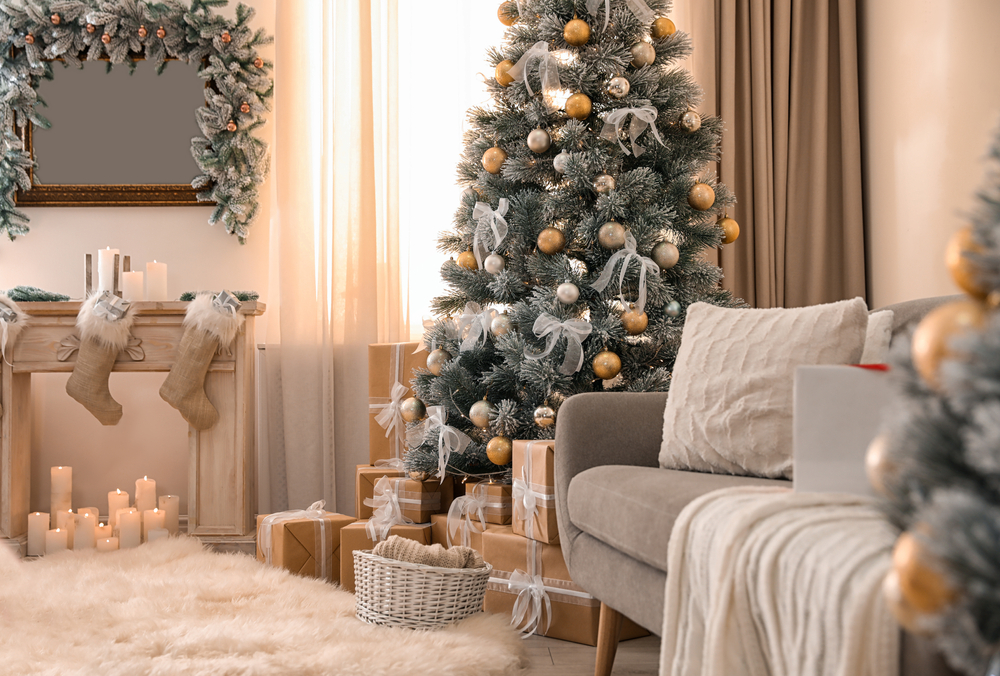 You might be wondering if it's feasible to sell your home in time for the winter holidays and with Christmas fast approaching. Yes, it is possible, but to increase the appeal of your house to buyers at this time of year, you will need to have a little bit of knowledge of how to stage your house for viewings and increase buyer interest. 
The importance of staging a home to encourage a quicker sale is always important, but it becomes even more crucial if you have a Christmas deadline in mind, especially as it is typically a time of year when people are more protective of their money. Here are our best tips and tricks to help you stage your home for Christmas-time viewings. 
It's all about lighting

 
Christmas is the perfect time of year to bring in those twinkly lights from the attic and decorate your house, however, it's important not to go overboard. Firstly, the last thing you want is for your house to look like Santa's grotto or the Blackpool illuminations. The key is to create an ambience. Using subtle lights in areas you want to draw focus to such as your fireplace, or stair bannisters is a great way to shift viewers' perspectives over to areas of your home that really sell it. 
Secondly, you don't want to overwhelm viewers with harsh lights, creating a calm and relaxing ambience will make your home feel inviting. It benefits you as a seller to help prospective buyers envision themselves in the warm cosy environment that you have designed. Not forgetting candles, as they help create a welcoming atmosphere. All these things allow you to benefit from not using the harsh main lights, especially as it's darker outside. Take advantage of using Christmas decorations to create a magical ambience in your home. 
Homely Smells
According to a survey conducted by leading home appliance shop AppliancesDirect.co.uk, 86% of 1,015 UK adults claimed a home's fragrance might determine whether or not they would submit an offer. The power of smell is something a lot of home sellers may not even consider, but it does, however, make a huge impact on buyer's first impressions.  
Entering a home with an unwelcoming smell is only going to want to make people walk back out again. In fact, 35% of Brits said the smell of fresh bread baking would be a selling point, with fresh coffee coming in at a close second with 32%. Whether you're lighting Christmas candles, doing some baking or using cleaning products, always consider the smell they will leave behind when you have viewings. 
Seasonal Décor

 
When having house viewings around Christmas time it is especially nice to make slightly more effort with your decorations. You still want to keep them tasteful and not too over the top but creating a space that feels homely and magical around this time of year will definitely be a selling point for your buyers.
Being able to envision where they would put their Christmas tree or hang stockings will really encourage buyers to view themselves in your home when next Christmas comes around. Removing personal presents and family decorations would be advised to reduce the clutter in your home and depersonalise it. After all, this house needs to look like someone else's dream home so seeing personal items can cloud that vision. 
Hopefully, we have helped you with some tips and tricks for decorating and staging your house for sale this winter. If you need any assistance, please reach out to our friendly team who will be able to lend you a hand and expert advice. Contact us today.