Should I Rent or Buy?
---
15th February 2021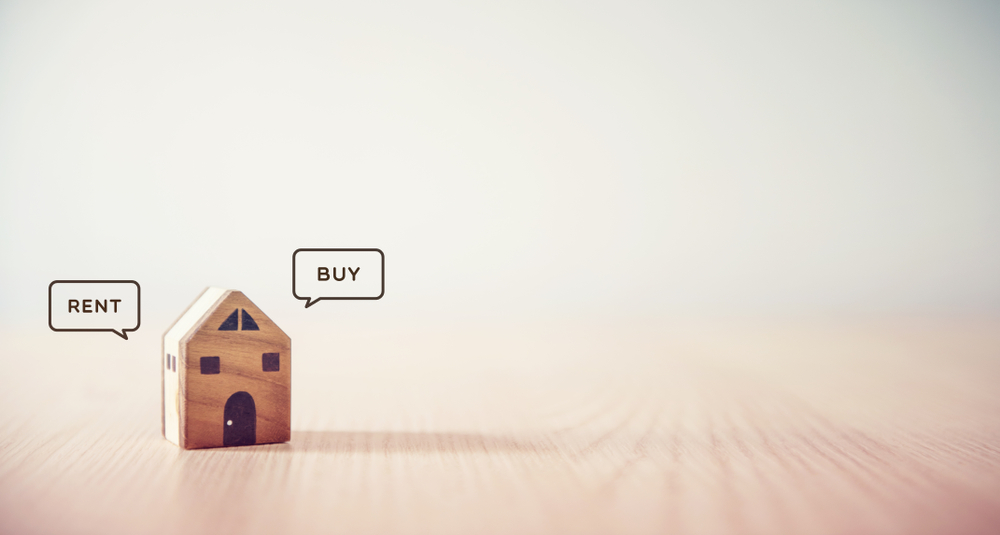 With lockdown extensions, viewing restrictions and a stamp duty holiday, many are toying with the idea of whether now is a good time to move home. What is worth considering though is whether renting a property or buying one is best for them. Luckily, we have all the expert knowledge on which is best, which we have shared below.
Buying
Buying a house is one of the biggest financial decisions you will ever make during your lifetime, so it's important that you get it right and ensure it is the best decision for you.
Pros of Buying
You will have greater security knowing you have your own home (should you be able to keep up with the payments) and you will own the property outright once the mortgage is paid off
As the homeowner, you can decorate the property however you like with no rules on what you can and can't do. You can also renovate and extend the property should you wish to within the limits of planning regulations
You may make a profit should the value of your home increase when you come to sell it
Currently until the end of March the Stamp Duty Holiday means you'll be exempt from this tax meaning more money to increase your budget or money in your pocket for decorating
Cons of Buying
As mentioned above, buying a house is a huge financial commitment and one you shouldn't take lightly. A large sum of money is required for a deposit and stamp duty (if after 31st March), as well as legal solicitor fees
As the homeowner, you are responsible for maintaining the property should anything every become damaged or stop working. You will also have to pay for it
Not only will you be responsible for the two costs above but you'll also need to factor in what your additional outgoings will be to cover things such as council tax, utilities and food – it all adds up!
Renting
It's often believed that buying a house is better than renting, with renting often seen as 'throwing your money away', however that isn't true in all circumstances. Not everybody can afford the huge deposits required in order to buy a house, and others need the flexibility of renting due to having to move regularly with work for example.
Pros of Renting
You can move at short notice as there is no long-term commitment to the property with most landlord's requiring one month's notice before you leave
There is less risk and less responsibility associated with renting a property as ultimately, it is the landlord's responsibility to maintain it to the right living standards
There are less costs associated with renting as you don't have to generate a huge deposit or pay stamp duty and legal fees
Cons of Renting
Renting does not provide any investment for the future or generate any wealth should you choose to sell in the right market, which is why it's commonly seen as a way of 'throwing money down the drain'
Landlords can terminate your contract when the lease has expired meaning you must find somewhere entirely new to live unexpectedly
You are more limited in the property if renting as you cannot make changes or decorate without any permission from the landlord
Some may even have restrictions on allowing pets in your property
Whether you're wanting to buy, rent of you're still not quite sure, our team are here to help with lots of properties both on the rental and sale market. Get in touch with us today.