Pros and Cons of a New Build
---
26th January 2023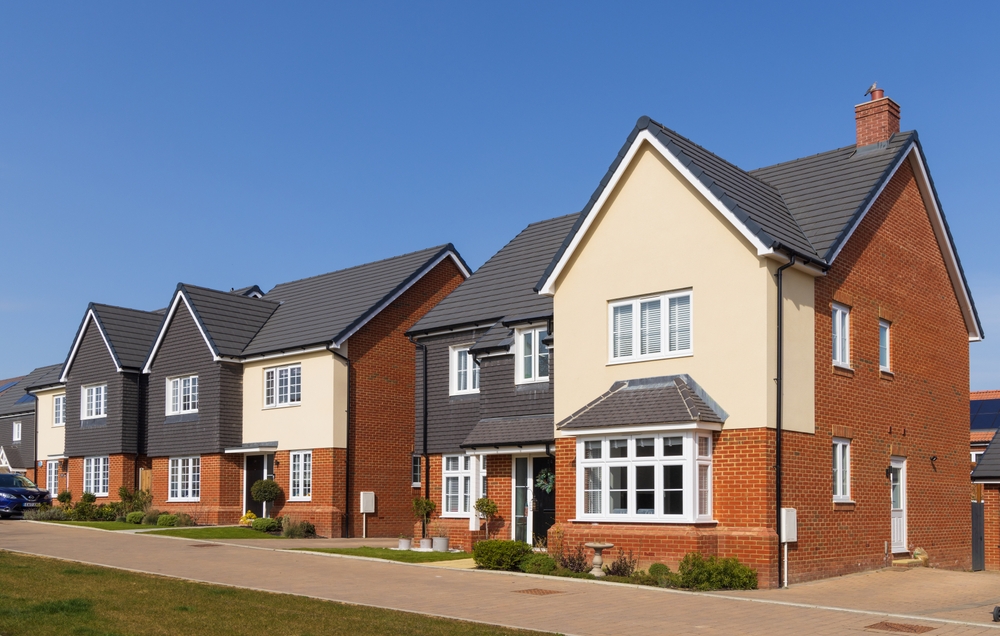 You should weigh the benefits and drawbacks of purchasing a new build vs an older house. Both options have pros and cons. You need to consider your priorities and determine which property checks off the most items on your list of must-haves. 
The good news is that every year, more and more brand-new homes are being constructed. A total of 45,991 new homes were registered to be built in Q1 2022 compared to 36,665 in Q1 2021. This indicates that more buyers will be discovering brand-new homes while house-hunting. However, they may come to find that they are far more expensive than those older homes already on the market. So let's examine the benefits and drawbacks of purchasing a new build and determine whether doing so is worthwhile. 
Pros of Buying a New Build
Firstly, the fact that you won't be buying into a chain is one of the main benefits. That means you can start thinking about making the purchase as soon as your funds are in order. Additionally, it eliminates the possibility of being let down and can lessen the strain of the entire house relocation. Keep in mind that the developers will frequently set a completion date once you've committed to purchase a new build. If you have to sell your own property to pay for the move, this may put further strain on you. 
Secondly, many development companies offer customers the ability to select a variety of fixtures, finishes, and flooring, making a newly constructed home a blank canvas for new buyers. Many purchasers find it appealing to have this freedom to design their home according to their personal preferences. Having this freedom eliminates the headache of moving into an older home and having to redecorate it. 
Thirdly, since new properties are constructed in accordance with the most recent standards, regulations and laws, it's unlikely that you will need to worry about repairs and maintenance for a long time. You'll undoubtedly have more peace of mind when purchasing a new build as many home builders provide their own warranties. Additionally, new construction properties are often more energy efficient than older properties. This can result in huge savings on your energy bills, especially at a time when energy costs seem to be rising at an exponential rate. 
Cons of Buying a New Build
Lenders are usually tighter with the maximum LTV for a new build as they are commonly more expensive. As a result, you could need a bigger down payment than you would if you were purchasing an older property of comparable value in order to qualify for a favourable mortgage rate. 
The move-in date for a new build may be delayed since new developments don't always go as planned. This might only be a minor inconvenience, but if it persists, it could add to your stress and expenses. Buyers waiting to move into a new build often have to temporarily relocate into alternative housing. Ultimately, dealing with unanticipated rent and storage fees. Additionally, an extended wait could impact your mortgage offer.
Numerous newly constructed estates are privately owned by private management companies rather than being taken over by the local council. Typically, the upkeep of the playground and communal areas on the estate is the responsibility of the owner. Therefore they can charge homeowners extra to stay on top of grounds maintenance. This is a rising problem for homeowners who have new build homes, and it can be a serious drawback.
Conclusion
As you can see, purchasing a new construction property has both benefits and drawbacks. When choosing between a new build and an older home, there is no right or wrong answer. What you want from your new home ultimately depends on your individual preferences. Regardless of the kind of property you choose to purchase, let our experts help you. Contact our team today.