New Year, New House? Top Tips for Home-Buyers
---
18th January 2022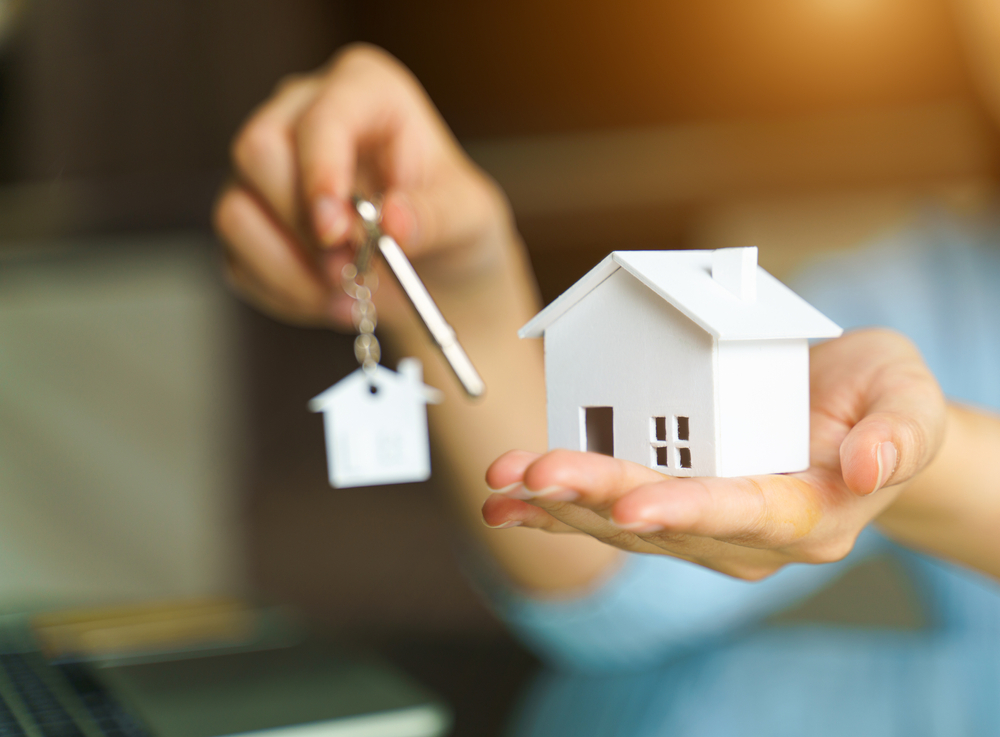 Is buying a new house one of your 2022 resolutions?
Buying a new house is a key milestone in many people's lives, however, the uncertainty that the pandemic has brought in the past two years has made the homebuying process more difficult than ever before. If you're a first-time buyer, finding the answers to your questions can become a minefield and the property market can quickly make you feel overwhelmed.
According to research, UK average house prices increased by 10.2% over the year to October 2021, down from 12.3% in September 2021. So what do you need to know before making a home purchase this year?
In this blog, we've outlined our main tips for home-buyers and the steps you should take to ensure your homebuying process is as smooth as possible:
1. Do some prior research
Before heading into the homebuying process, it's important to do some research on the type of houses available in your desired area. In addition, there are plenty of types of mortgages and loans that can help you cover the costs of your new house, hence why you should take the time to research and find which one would work best for you.
To check if you can afford a mortgage, lenders will take a look at your household bills, credit score and spending habits to assess you ability to cover the monthly mortgage repayments. Therefore, you should take some time to build a good credit score before starting to apply for a mortgage as that will increase your chances of being accepted from the first time.
You can use the Mortgage Affordability Calculator to get a better idea of what payments you can afford.
Besides the mortgage payments, you should take into account the other associated fees that come with purchasing a new house. A few examples are:
Deposit
Estate Agent fees
Conveyancing fees
Valuation fees by the lender
Besides these costs, you should also consider the costs of living and your monthly bills, from council tax to energy bills and maintenance costs to repair or renovate your property.
Our team of experts estate agents can help you make the homebuying process smooth and hassle-free. Each of our branch has its own dedicated Sales negotiators who will be there to assist and support you finding your dream home. Contact us today for more details or see our branches here.
3.Get the most out of your house viewings
Don't underestimate the importance of a house viewing – it is your opportunity to ask vital questions and assess how suitable the property will be for you and your family. Never go to a viewing along and make sure you write down all the things you'd like to know better about the house before making an offer.
This is one of the biggest and most expensive purchases in your lifetime, so you should pay attention to all rooms and be thorough in your house search. Make sure you check out the property from the outside too and get a good feel of the neighbourhood by driving around the local area or talking to neighbours.
If you're meeting with the current owners, it's a good idea to ask them about their living expenses and how much they usually spend as that will give you a great insight into whether you can afford the property.
Need to prep for your upcoming house viewing but not sure what to look for? Check out our top questions to ask during a viewing in our recent blog here.
4. Don't rush the process
Whilst an exciting process, moving to a new house can also be time-consuming and draining at times. Remember to be open to new possibilities and to view more than one property as that will allow you to compare prices and facilities and ultimately, make the best decision.
Be patient and don't rush into purchasing a house that doesn't tick all your boxes as you will later regret it. The perfect home will be there waiting for you, so enjoy the home buying journey and be prepared to adapt to any new changes coming your way.
We are here to help you find your dream home and then guide you through the buying process. Click here to get registered or contact our team today for more information.