Manchester Ranks in Top Places to Live in the UK
---
18th February 2014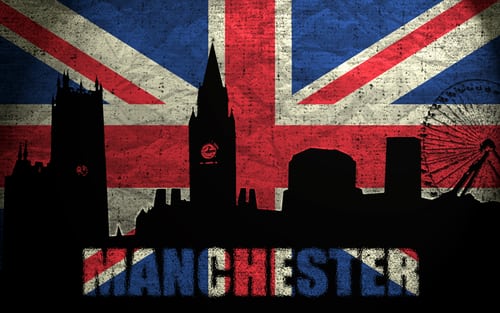 A recent report by financial services company Legal & General, has ranked Manchester 16th in a study of the best quality of life for 18 – 30 year olds.
Manchester lost out by just one place to the capital city London.
The report, entitled "UK Today: Best City to be Young" was researched and written by Dr Esmée Hanna, an expert in demographics, and commissioned by Legal & General's general insurance business.
She said that "many considerations" shape the idea of quality of life for young people.
"We asked 18-30s directly what they feel has the most significant impact on their quality of life. Job satisfaction and cost of living proved to be the factors they feel are most crucial to their quality of life, with work-life balance also proving important."
Manchester scored 6th for 'cost of living', and 'a job I enjoy', but fared badly for 'work life balance' and 'crime,' placing 19th.
The city also ranked in the top 10 for 'job opportunities' 'wages' and 'culture and entertainment'
Worldwide ranking
Earlier last year, Manchester also claimed the title of the 'best UK city to live' yet again in a worldwide survey. The city was ranked 51st in the worldwide survey, the highest placing of any UK city, with Melbourne, Australia taking first place.
While still claiming the title of the UK's best city, Manchester has fallen nine places in the league table of 140 major cities since 2011 and is now just four positions higher than London, which is ranked as the 55th best place to live.
Andrew Stokes, chief executive of Marketing Manchester, said: "Manchester has given the world so much in terms of culture, science and sport.
" For those of us who live and work here, it comes as no surprise to hear we're among the world's most liveable cities.
"And given that a recent study calculated that over 200 languages are spoken across the city every day – it appears people from all over the world want to be in Manchester.
"We've got national museum collections and a packed calendar of theatre and cultural events – not to mention world-class sports institutions like Manchester United and Manchester City. Combine this with carefully considered infrastructure and fantastic investment opportunities and you have the making of a very exciting place to live."
Looking to move in the Manchester area? We can help!
We have two offices conveniently located in Stretford and Urmston, so pop into one of our branches, or give us a call to find out more.