LOVE IS IN THE AIR!
---
06th March 2015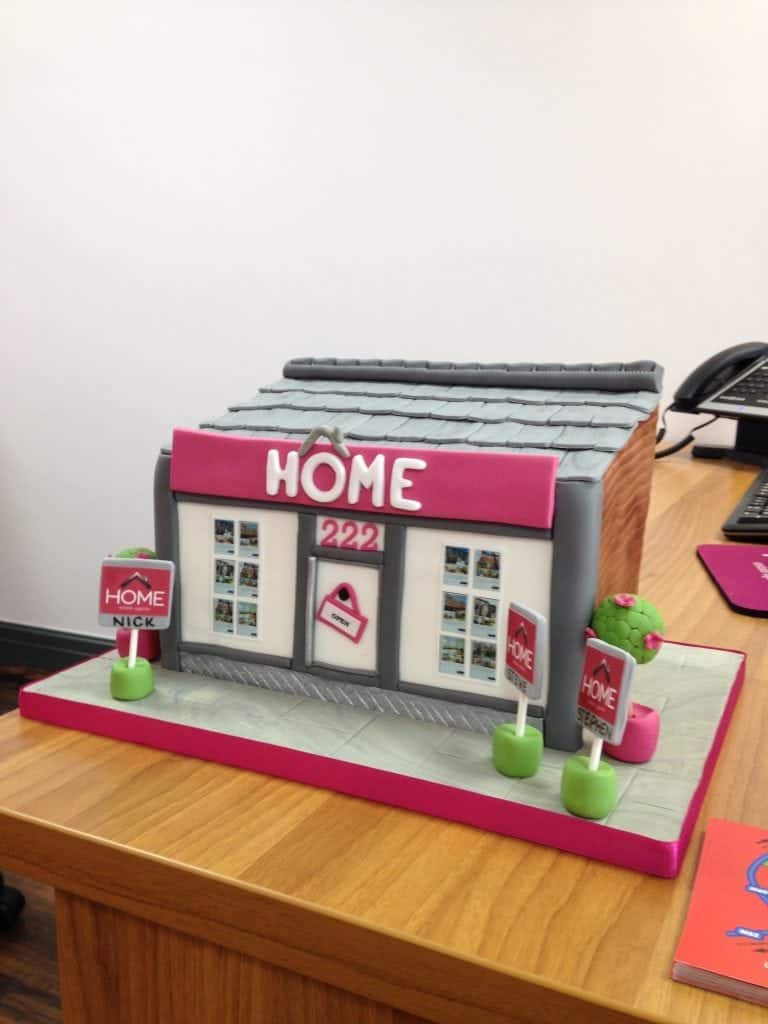 February 14th is, for most people, generally remembered for the obvious Valentine 's Day celebrations. For us at Home this year is remembered for the opening of our newest office in the village of Monton, Eccles. The day came and went with a fantastic response from local residents, past and previous clients along with new potential clients popping in to say Hi. With some pink bubbly, an amazing cake (See Picture, they come highly recommended!), cupcakes supplied by local cake makers Celebrations Cakes on Monton Road it was safe to say the day was a huge success.
Following on from this every day since has been a massive achievement with records being broken already. For the 2 weeks in February the office has already achieved its first sales agreed, lettings move in and new properties listed to the market. Along with that the number of valuations booked surpassed all our expectations. Already in March, a mere 3 weeks since the opening day, the office continues to grow and secure new properties to the market but more importantly we have already sold, subject to contract, 50% of our available properties. I think you will agree this is no mean fete.
"Having sold properties from our Urmston office in the areas we cover for many years this has helped us massively, we know the areas and the style of properties around and this has given us a heads start. Along with this, the level of applicants we have registered since opening has allowed us to successfully match people and properties when they come to the market straight away. In all honesty we have the applicants looking we just need the properties on the market now." Adds our Director for Monton, Nick Braiden. "Selling 50% of our available properties already is great but I am always keen to achieve more and more from the office. Clearly having a prominent office in the heart of Monton village is a massive plus, the amount of people who stop, look and comment on our window is amazing. It's a fantastic area which has the demand for people moving into. If you are considering selling give myself or Jack a shout".
With a proven sales and rental track record already in the area If you are considering a move, whether that be selling or renting, in Monton, Eccles, Swinton or Salford give the Monton office a call on 0161 789 8383.