Is Buying a Fixer-Upper Worth It?
---
20th December 2022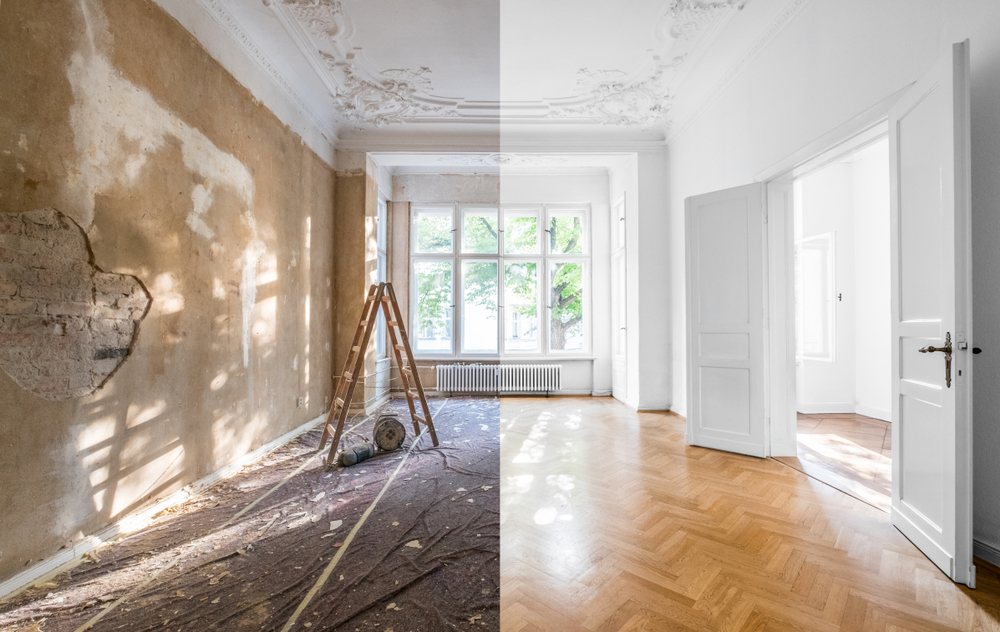 Everyone's particular circumstances will determine whether or not buying a fixer-upper is right for them. One home buyer may find a fixer-upper to be a good choice for their current situation while another may find it to be a bad one, whether that be down to finances or time etc. Before making a big purchase like this, take into account your budget, needs, tastes, and lifestyle. 
A fixer-upper may be a wise investment, but it may quickly turn into a money pit if you underestimate remodelling costs, solely rely on contractors for most jobs, and neglect to have it inspected. Look at similar homes in the area to be sure a fixer-upper is well worth the money. Now let's get into all the details.
Advantage 1: Lower Initial Cost Price

 
The cost is one of the main benefits. Potential homeowners have the opportunity to purchase a home they might not otherwise be able to afford thanks to fixer-uppers. Due to the work that needs to be done, the asking price is typically far lower than the potential market worth. This is advantageous for first-time purchasers looking to get a start on the property ladder or for those upgrading, such as from a one-bedroom apartment to a terraced house.
Advantage 2: Buying in a Better Neighbourhood

 
A fixer-upper at a discounted price can be your ticket in if you really want to live in a more expensive neighbourhood but can't afford the properties on the market. But make sure your remodelling job is done well and complements the other houses on the street. Otherwise, when it comes time to sell, you can have trouble making back your investment expenditures.
Disadvantage 1: Overspending

 
Budget for the purchase price plus repairs and renovations when buying fixer-uppers. Modern plumbing, replastering, and electrical rewiring can raise the cost by tens of thousands. There can also be undiscovered issues, including damp. And that's before you consider new carpets, painting, or decorating. Renovation projects often run over budget since there are bound to be delays and unforeseen surprises. Get price quotes from the professionals, such as electricians, plumbers, roofers, and damp specialists. It's also a good idea to include a contingency fund in your budget of at least 10%.
Disadvantage 2: Paying a Mortgage and Rent

 
You could need to find temporary housing elsewhere if the house needs so much renovation that it isn't inhabitable. This entails paying for a rented property or staying with friends or relatives, both of which can be stressful. Some people may not be able to afford a fixer-upper due to having to pay rent or a mortgage. Additionally, having to pay for a loan for necessary renovations. Even if you continue to live there, there can be additional costs associated with not being able to use some aspects of the house, such as laundry and eating out. 
Now we've discussed the advantages and disadvantages of buying a fixer-upper the decision is now up to you. Perhaps consider buying a completed house if you don't have much time to commit to renovations and have the extra money to spend on a home. Alternatively, if you accept investing all of your free time and energy into your house and want to personalise it to reflect your sense of style, a fixer-upper may be the correct choice for you. If you need help finding your perfect house, contact our team today.