How to save for a house deposit
---
26th August 2022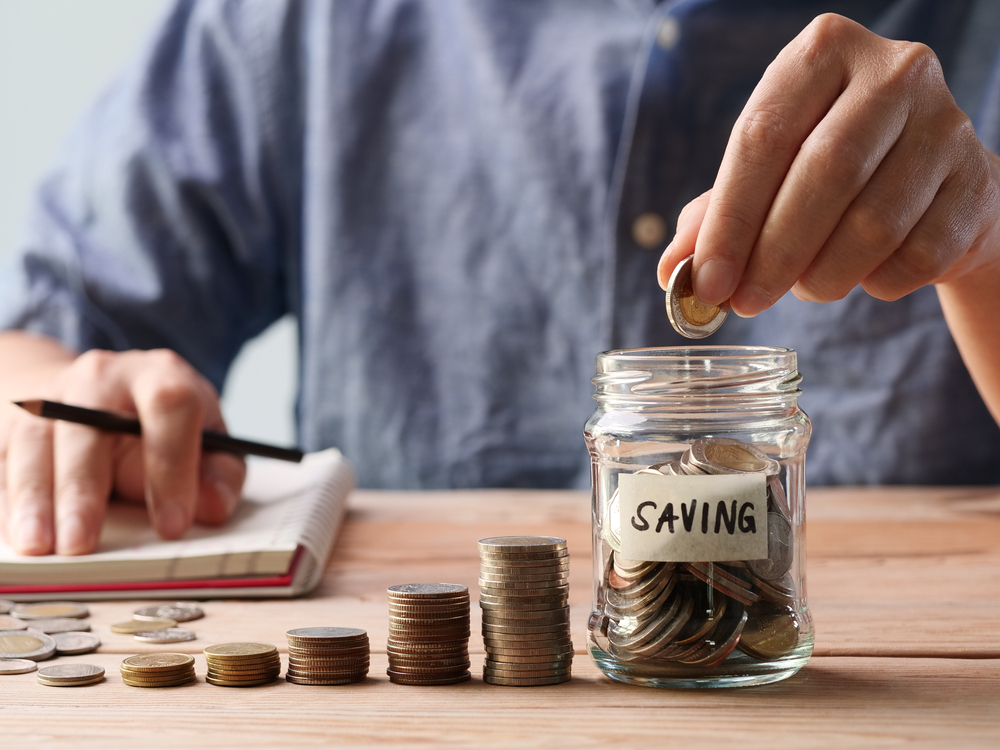 Saving for a house deposit is probably the single most expensive thing you will ever have to do. There are a few tips and tricks to follow to help save and prepare for your next big step.
Although saving for a house will never be 'cheap', especially during today's housing market, there are things you can do to help take the stress off saving and make it feel a little easier.
In this blog, we've outlined some steps you can take to start saving up for your dream home:
1. Reduce your rent 
If you are already renting somewhere, consider moving somewhere cheaper during the saving process. This will allow you to put the difference into a savings account without feeling like you're having to put aside any more money each month.
Another great way to save on rent is to house share. If a friend is ready to move out but can't afford it alone, halving the costs will make a massive difference. This will help you put more money aside each month.
Not everyone's goal is to buy a property. In fact, in the UK, demand from renters is 3% higher than the last five-year average. Regardless of whether your goal is to buy or rent, a great tip to save money, either way is to reduce your monthly payment. Something as little as £100 a month will save you an extra £1,200 a year.
2. Open a savings account 
Nowadays, there are many savings accounts to choose from and finding the right one for you can be very overwhelming. The account you choose will often be dependent on your current financial position. One may work better for you than the other.
There are two main savings accounts when it comes to saving for your house deposit: a Lifetime ISA and a Help to Buy ISA. Both are great and offer great benefits, but it's advised that you do your research into picking the right savings account for you.  
Whether you are transferring £200 or £2,000 a year, savings are savings! They will quickly add up. What may feel pointless at the time will all make sense in five or ten years' time.
Click here to find out more about the different savings accounts and how they will benefit you.
3. Manage your finances 
Managing your finances covers everything from your bills, subscriptions and monthly spending. If there's a time to sit down and look through your finances, now's the time. Make a spreadsheet, a list, use a whiteboard, it doesn't matter. Visually write out everything you spend on a monthly basis. We guarantee there will be things you can immediately cut out or reduce.
When it comes to bills, browsing the internet for the best deals is your best option. Don't settle for the easy option, do your research, make phone calls and haggle! You'll be surprised at how quickly a company will reduce their monthly payments if you tell them you can get it cheaper elsewhere. Of course, you will need to check your current contract for things like broadband, energy suppliers, phone tariffs etc.
We all like to go out and enjoy our social lives and eat the best food and expensive drinks, but sometimes you must make a compromise and weigh up what you want more. Reduce your monthly spending by switching to a cheaper supermarket, cooking more instead of eating out and planning days out that cost nothing with friends instead of meeting at the local pub. All these things will resume sooner or later but when it comes to saving for a deposit you must prioritise things.
How can we help?
We hope a few of these tips have enlightened you a bit more as to the next steps and actions you should be taking to be on your way to getting your house deposit secured.
We offer Financial Services to help you secure your future. If you have any questions or require any further advice, contact our expert team who will be happy to help and steer you in the right direction.