House selling superstitions for Friday the 13th
---
13th September 2019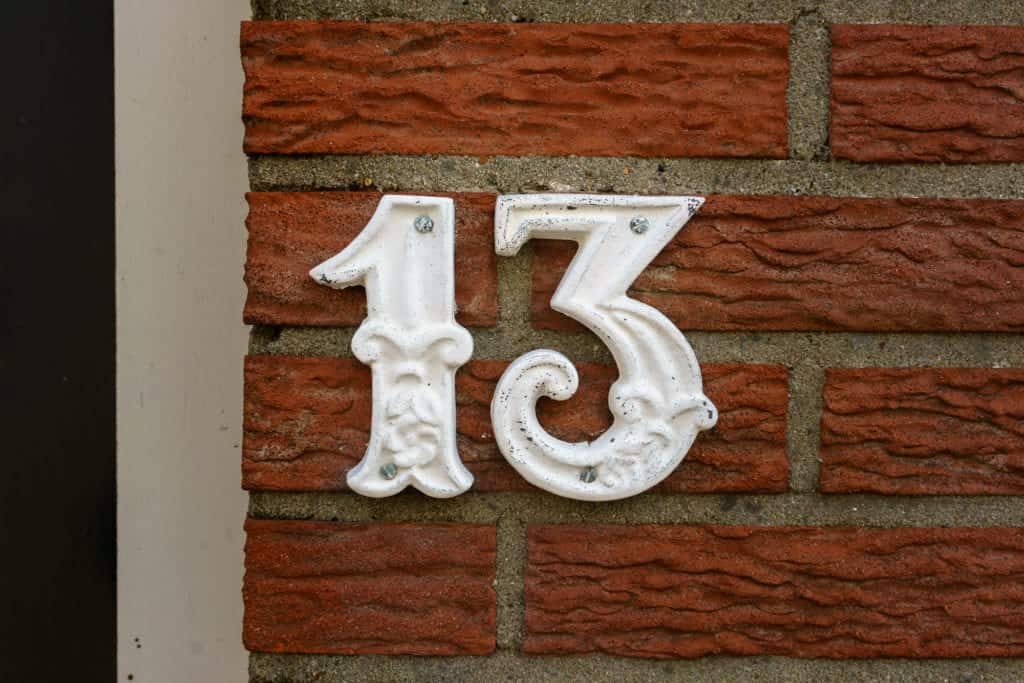 This week marks another Friday the 13th. Even to this day, many people hold the belief that the 13th carries bad luck and in the modern world, it may come as a surprise to hear that people still don't want anything to do with the number 13. In fact, sales of properties numbered 13 actually drop by up to 33% when compared to its neighbouring numbers. As well as this, Zoopla calculated that houses bearing the number are £8,974 cheaper than the average UK property (#13 owners, check out our blog on Increasing your home value here – you might need the help! *wink*). Crazy, right?
With this in mind, today we're taking a look at some of the different superstitions people follow when selling their homes in different cultures around the world. Some you'll certainly be aware of, and some you might want to adopt for your own future number 13 selling struggles!
Breaking mirrors
Originating from the Roman belief that a person's soul is trapped in a mirror for 7 years once they've broken it, people the world over are all too aware of the threat of years of bad luck that breaking a mirror can bring – there's never a good time to break a mirror, but you certainly want to avoid doing so whilst selling your home.
Exit using the same door that has been entered
Older Irish traditionalists believe that the first time someone new enters a home they must exit using the same door that they entered, otherwise a wrath of bad luck is sure to follow them thereafter – or so the belief goes. An easy way to make sure that your house viewers do this is to take them back outside through the front to show off your front garden or your street before taking them out of the back door of the property.
Good luck and bad luck in Chinese numerical culture
The number 8 is regarded as the luckiest of all in Chinese culture, as when pronounced as 'Ba' it can sound much like 'Fa', which means fortune, or wealth. Conversely, the number 4 is generally considered to be just as unlucky as the number 13 in our culture, as its pronunciation of 'Si' means 'to die', or death in Chinese language. You've been warned, sellers!
Bury a statue of St. Joseph in the garden
One of the more 'out there' superstitions for the out-of-luck seller is to buy a statue of St. Joseph and bury it in the garden. Once the house is sold, you are supposed to then dig the statue back up before finding a place for it to sit in your new home. St. Joseph is the patron saint of realtors, which explains the origins of this tradition – through some priests have questioned the validity of this superstition, preferring people to display St. Joseph in the home as a sign of good luck instead.
If you feel like you've exhausted all those old-wives tales and superstitions but still feel like you want some further professional advice when selling the home, please get in touch with Home Estate Agents today.