HOME RUN FOR MACMILLAN!
---
02nd August 2014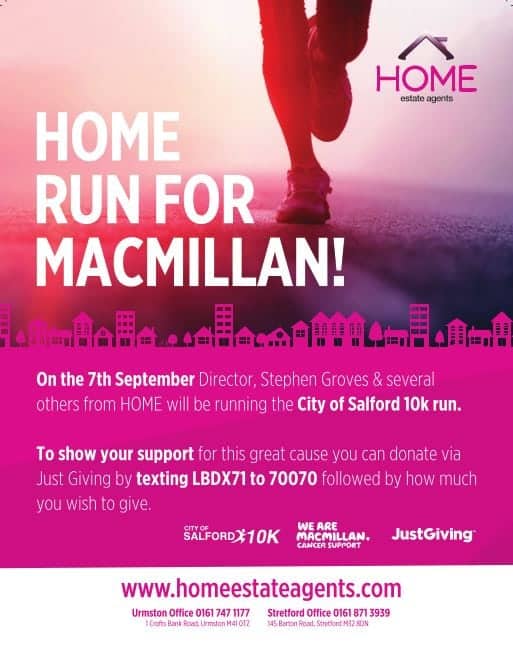 Sunday 7th September 2014 is going to be a BIG day for several of the team at Home. It is the day of the City of Salford 10k run which they are running in order to raise money for Macmillan.
The Director Stephen is one of many of people who have been affected by cancer and they have been training since May to ensure they are able to complete the mammoth run.
Stephen said, 'Each week we do valuations where the family have lost a relative to cancer and I have a family member myself who is ill with the disease so a quick 10k stroll is the least we can do.'
The full team doing the run is Nick, Billy, Cameron and Nathan, all of which work in the Urmston office.
Marketing Advisor Billy Hill, 'We are hoping to raise £1000 for Macmillan and would love everybody to donate as much as they can. Its a great charity and something thousands of people really rely on.'
To support the team and help them get to their target of £1000 you can text LBDX71 and the amount in pounds you would like to donate to 70070.