DAVYHULME GOLF CLUB ANNUAL CHARITY DAY!
---
02nd November 2015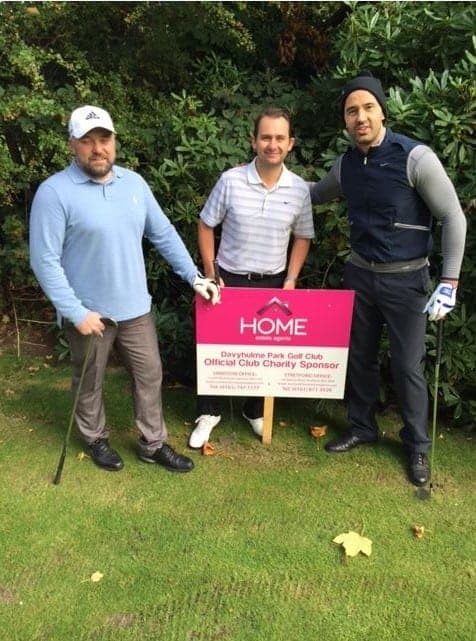 Each year we look to work closely with local organisations and companies to raise money for good causes both within the area as well as nationwide.
One of the most successful days has historically been the Davyhulme Golf Club Charity Day which we have proudly sponsored for several years. On the 24th October 2015 it was that time of year again and this years chosen charity was Bowel Cancer UK.
Unfortunately many of us either have had family that have suffered to some form of cancer or have been touched by it in some way so it was always going to be a popular choice.
The foursome of 'golfers' (or wannabe golfers!) were Billy Hill Urmston Office Manager, Simon Henning our IFA, the Kuits legend Tony Hardy and Group Director Stephen Groves. After losing several balls in the rough and the magnetic ponds all parties had a great time and contributed to the well deserving charity.
In total HOME will be delighted to donate £2000 to Bowel Cancer UK and with the money that was raised through the golf club in many other areas the amount is expected to be nearer £5000.
A fantastic day all round and one we are delighted to be involved in.