Advantages of Renting with a Reputable Agent
---
11th March 2014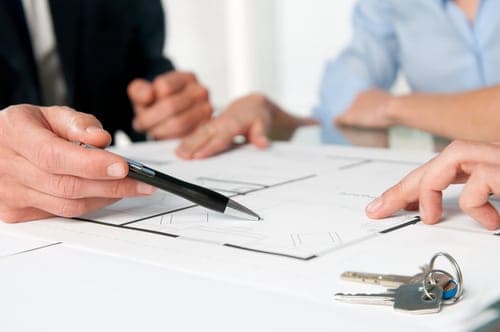 With so many options to choose from, renting a property can often feel overwhelming and confusing. When choosing an estate agent to rent with, it is important to ensure you are dealing with a reputable and competent organisation.
Read on for our guide to the advantages of renting with a reputable agent.
Individual Landlords
There can be some benefits to opting for an individual landlord over an agency but you should also be aware of the risks. Without a letting agent there is very little legal redress should issues arise. You may also lose out on the wide range of properties you would get with a letting agent.
Experience
One of the key things when renting with a reputable agent is their previous experience. As a letting agent, they will have dealt with numerous rentals in the past, giving them knowledge on the variety of different issues that can arise along the way. If you are new to the property market, this can be a huge help as you may not be aware of various rules and regulations.
Good Reputation
Choosing the right estate agent is a big decision to make and, as an independent company, Home Estate Agents know how important a good reputation is.
Reputable agents have usually built up a good name for themselves, meaning that their previous and current customers are happy with the service that they are getting. This can put your mind at rest, helping you to feel safe in the knowledge that you are getting the right information from your agency.
Knowledge
A reputable agent will have a vast knowledge of the local area, the types of property for sale and how to accurately and realistically calculate a property's value. Good agency knowledge will also mean that if something were to go wrong they will have a list of reliable services that can come round and help you as quickly as possible. Home Estate Agents provide a full management service, so we make it our priority to cover all areas; ensuring things run smoothly from pest control to garden maintenance.
Ethics
Reputable estate agents who are members of professional organisations are all bound by a code of practise. The code usually stipulates that agents be honest in advertising, make full disclosure about problems with a property and deal with all parties of a transaction honestly.
Peace of Mind
You may want a swimming pool, a fenced-in garden for the dog or a big playroom for the kids. If you're looking for something specific, it's your estate agents job to know if there's a house out there to fit your needs. As well as being able to give you a variety of properties to choose from, a reputable estate agent will also be able to provide you with the advice and guidance that you may need along the way.
With Home Estate Agents you can be sure that you will be speaking to experienced agents with local knowledge and a realistic idea of the rental market, giving you the peace of mind that you are dealing with experts in the field.
If you are looking to rent a property then look no further than Home Estate Agents. Have a look at our properties to let or give us a call for more information.