Advantages and Disadvantages of an Open House
---
27th October 2022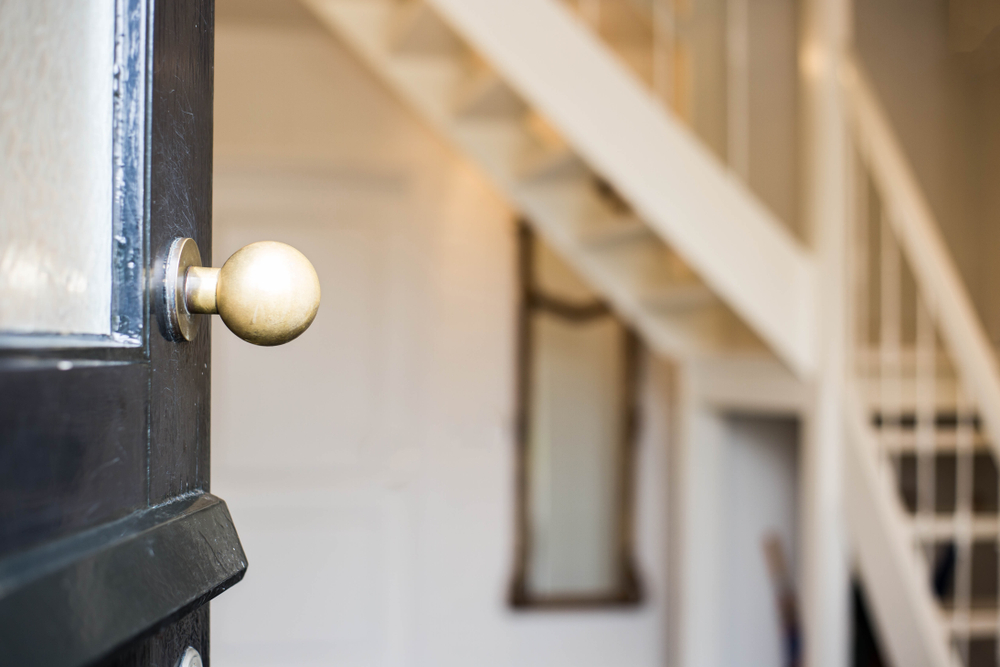 Open houses are a great way to create a buzz around your property. However, it is important to know the advantages and disadvantages of an open house before organising one. A key point to note is that there might be a more effective way of selling your home and the method you choose is very dependent on you as a seller and what you want from your sale.
What is an Open House?
In essence, this is a set period of time that has been pre-arranged for many viewings at once. On the chosen day, potential buyers are offered individual appointments or are invited to show up during a pre-arranged viewing time.
Commonly, open houses are held on a Saturday or Sunday, in order to maximise the number of people that will be able to view your home without having to take time off from work and other responsibilities.
There are many advantages to an open house, and they work really well for a lot of sellers. Here are three advantages to hosting an open house. Ensure you always discuss this with your real estate agent as they will have the expertise to know if this technique could be beneficial and speed up the sale of your home.
A Lot of Exposure
The great thing about an open house is the exposure it can bring to the property you're selling. Because open houses can be a lot more flexible than a standard scheduled viewing, they can bring in many more potential buyers to which your house perhaps wouldn't have had exposure. They are a lot more convenient to those who work 9-5 or have irregular shift patterns which improve the chance of a potential sale.
Drives Competition
As an open house can invite many potential buyers at once, it creates competition. Those who are interested can see their competition and can help the sale of your house increase. This is known as bidding wars. Most people have a maximum budget when buying a home. However, if the perfect house comes up, they usually have a bit of a lead way to offer more. This creates a domino effect and can subsequently help your house sell for more. Although this isn't guaranteed, it is a positive outcome of an open house.
An Open House Saves Time
A great advantage is you don't have to go through the stress of preparing your home for several viewings. Due to an open house hosting many potential buyers at once, it saves time when it comes to making your home look immaculate. You want to showcase your home in its best possible light, and this takes a lot of time. Instead of having to rush home from work to tidy the house, you just have to do this once and at a push maybe twice.
Although there are some great advantages, there are unfortunately some disadvantages as well. Here are three disadvantages to going down the open house route.
Time Wasters
Although an open house can attract lots of people, it is hard to tell which of these have genuine intentions. Some may just be there for a nosey. An open house does exactly what it says, meaning you don't know who's going to turn up. Only a handful may be genuinely interested in potentially making an offer on your home. This doesn't mean everyone who turns up to an open house is time-wasting, but it's just important to note that not everyone who does come may be interested in buying.
Security
Unfortunately, you can't question everyone's intentions as they walk through your front door. Although it's nice to think everyone is there for the right reasons, you won't truly know their intentions. To ensure your house and your possessions are as secure as possible, try and have two people supervising at once. This could be yourself and a partner, a friend or a family member.
This should be sufficient enough to have eyes on most rooms. It is better to be safe rather than sorry, so don't take risks and don't be too trusting. Always remember that these people are still strangers in your home. Open houses aren't as secure as traditionally scheduled viewings.
An Open House Takes Lots Of Organisation
Although you only have to do an open house once, maybe twice, in comparison to daily viewings they can take a lot of organising. If you have any further family or pets, you will need to arrange somewhere else for them to go whilst the open house is in progress. Additionally, removing all personal belongings from your house can be quite time-consuming. This is done because it helps potential buyers envision themselves in your house. If they were looking at your family photos and paintings, it could put them off. 
Try and stage your home the best you can. Staging isn't the same as decorating, staging is appealing to a wider buying audience. According to the 2021 Profile of Home Staging, a report from the National Association of Realtors (NAR), 47% of buyer's agents said that staging positively affected most buyers' opinions of a home.
Now you know both the great advantages and unfortunate disadvantages you should hopefully have a better insight into which route you would like to go down when selling your home. If you want to sell your home let our expert team help you. Contact us today.