4 Ways to Get your Finances in Shape for 2022
---
20th December 2021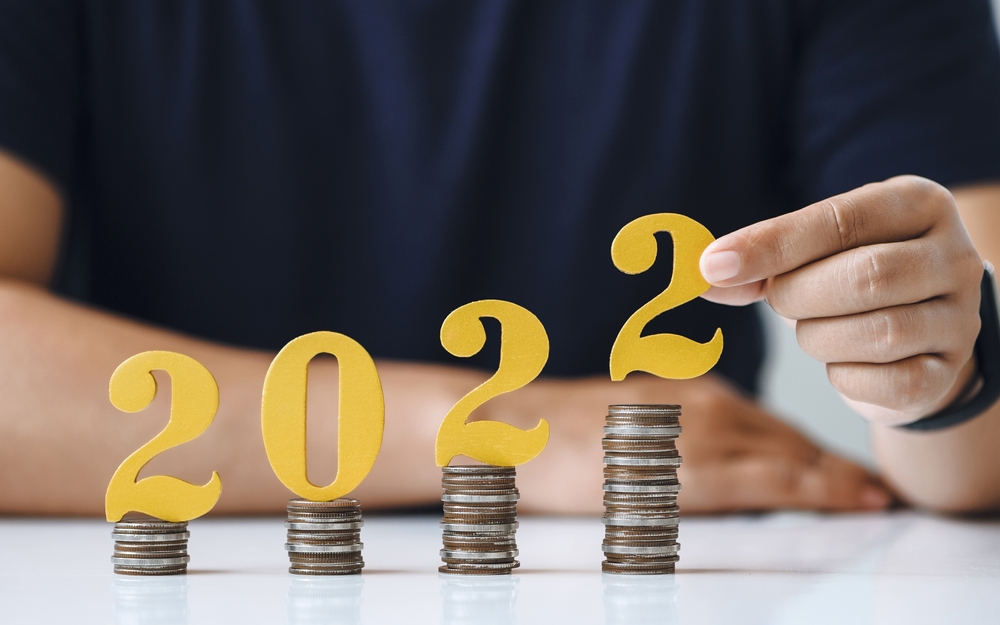 2022 is almost here and what better way to get ready for the New Year than writing down your New Year's resolutions?
For many of us, having a stronger financial fitness or managing our finances better are some of the most common New Year's resolutions. However, that's often easier said than done and unfortunately, it's not always an easy job to stick to our resolutions. If you're not already doing so, budgeting can be a great way to save money and to better understand your finances so you can keep track of your spending habits.
To help you reach your financial goals, we've put together some ideas on how you can get your finances in shape in time for the New Year and stay committed to your financial plan going forward:
1. Avoid overspending
Your financial goals can range from buying a new home to having a retirement plan that will make you happy and satisfied. However, overspending can quickly become your enemy if you don't have a great control over your finances. Sticking to a monthly budget is ideal as that will allow you to set money aside for your essentials, such as rent and food, as well as for your savings or debts.
If you're feeling overwhelmed by the number of advertisements in the digital space that can increase your tendency to overspend, it's a good idea to avoid social media or talk to a financial advisor who can help you understand the difference between what you need and what you want.
2. Learn from your past mistakes
When it comes to our spending habits, we're deemed to make mistakes and encounter situations where we don't handle our money to the best of our ability. New Year's Eve is the perfect time for self-reflection when you can review your spending and saving habits and make improvements to your financial plan going forward.
Since the pandemic, for example, experts say consumers have found a renewed interest in maintaining an emergency fund. Therefore, if the past two years have taught us anything, that is the need to be prepared for the unexpected. Creating an emergency fund is an ideal way to keep some money aside for any personal crisis or life event that might occur in the next year.
3. Update your net worth statement
Your net worth is assets minus liabilities and calculating your net worth requires you to take an inventory of what you own, as well as your outstanding debt.
Take this opportunity to update your net worth statement as that will give you a clearer picture of your financial assets and the final figure should be the result of your past financial decisions. Your net worth contributes to your overall financial goals, hence why it's important for the numbers to grow to improve your ability to achieve your objectives.
If your net worth keeps lowering down by each year, it means you have to improve your spending and savings habits so you can find new ways to progress.
4. Don't be afraid to ask for help
In the current economic climate, with rising inflation, record low interest rates and rising taxation, knowing which direction to take to protect and grow your wealth can be challenging.
Keeping your finances in check is a difficult job that can easily get you mentally overwhelmed. Therefore, it's important to admit when you need help with your finances to avoid making any major mistakes that will put your financial plan in danger.
We provide wealth management services through the St James's Wealth Management Services.  Please take a look at our website  to find out more about our services and St. James's Wealth Management.
To learn more on how you can start 2022 on the right financial foot, please contact us today and we'd be happy to help.