2021 Interior Design Trends for the Cosy Season
---
27th September 2021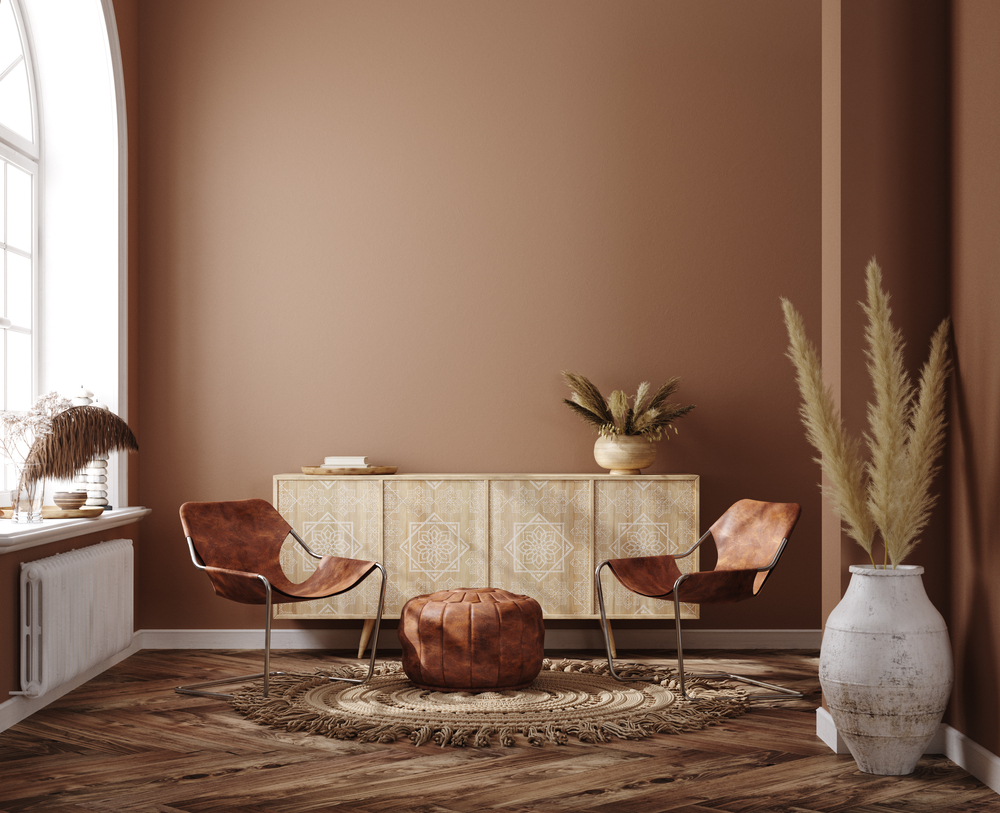 If there's one thing that the pandemic has taught us when it comes to our home environment, it's the importance of creating a space that is both multi-functional and comfortable. With most businesses taking on a hybrid approach, it's essential to design your home to fit your needs and to provide versatile areas for you to work, relax, exercise and spend time with your family.
While some of us may prefer the minimalist style, others might enjoy a splash of bold colours and experiment with layered textures or patterns to decorate their living spaces. The good news? There's a trend that suits everyone and we're here to help you make the right design choices when it comes to your new place.
Let's explore together the latest interior design trends that will bring your home a little extra warmth and get you ready for the cosy season:
Bring the outdoors indoors with nature-inspired décor
Spending so much time inside during lockdown has made us crave even more ways to be connected to the natural world. Adding real plants to your home will provide a cosy vibe and bring life to your home. Additionally, you can experiment with bold colours that reflect the autumn season and compliment your living environment. Plain white walls are no longer a creative option, so build a colour scheme for your home that will create a sense of comfort and will best reflect your personality.
According to the Homes & Gardens Magazine, The Dulux Colour of the Year 2021 is called Brave Gound – a warm neutral that feels both comforting and grounding. If neutrals are not your go-to, shades of orange, dark green or yellow can bring autumnal accents to your space and incorporate the feeling of being closer to nature.
Textured furniture
Gone are the days when bringing textures into your home was considered a scary choice. This trend looks like it's here to stay and textured furniture can, in fact, bring character and inject some personality into your space. For instance, velvet furniture like armchairs or a sofa can add some glamour and sophistication to your living room or bedroom without you having to break the bank. This rich fabric has become a favourite among millennials, and it can be paired with other textures like linen or silk to obtain a bigger contrast in your room.
Rattan furniture is another popular choice with online searches increasing a whopping 809% during lockdown. This natural material can provide a relaxed atmosphere and bring warmth to any room from your house or your outdoor space. It has a distinctive finish that resembles the bohemian style and it's best associated with other materials, like wood or linen.
Statement pieces
Bring soul into your living environment and make a statement by adding a wallpaper or by displaying your own art on the walls.
Wallpapers can offer the illusion of a bigger space and there are a variety of styles and textures you can choose from to elevate your room. Whatever your taste is, the wall coverings can range from floral wallpapers to geometric figures, 3D textures, tropical patterns to even animal prints.
If wallpapers are not your favourite, do not worry. Statement pieces come in all shapes and sizes and they can become a focal point that will catch the eye of any visitor. You can let your creativity run free by showcasing a gallery of your art, use shaped furniture in your living room or incorporate bold accessories to create a balanced look.
With offices in Urmston, Monton and Stretford, Home Estate Agents have a proven track record and are experts in helping you find your new home.
Get in touch with our team today and let us help us find the perfect place to suit your needs.