OVER £1000 RAISED FOR MACMILLAN!
---
10th September 2014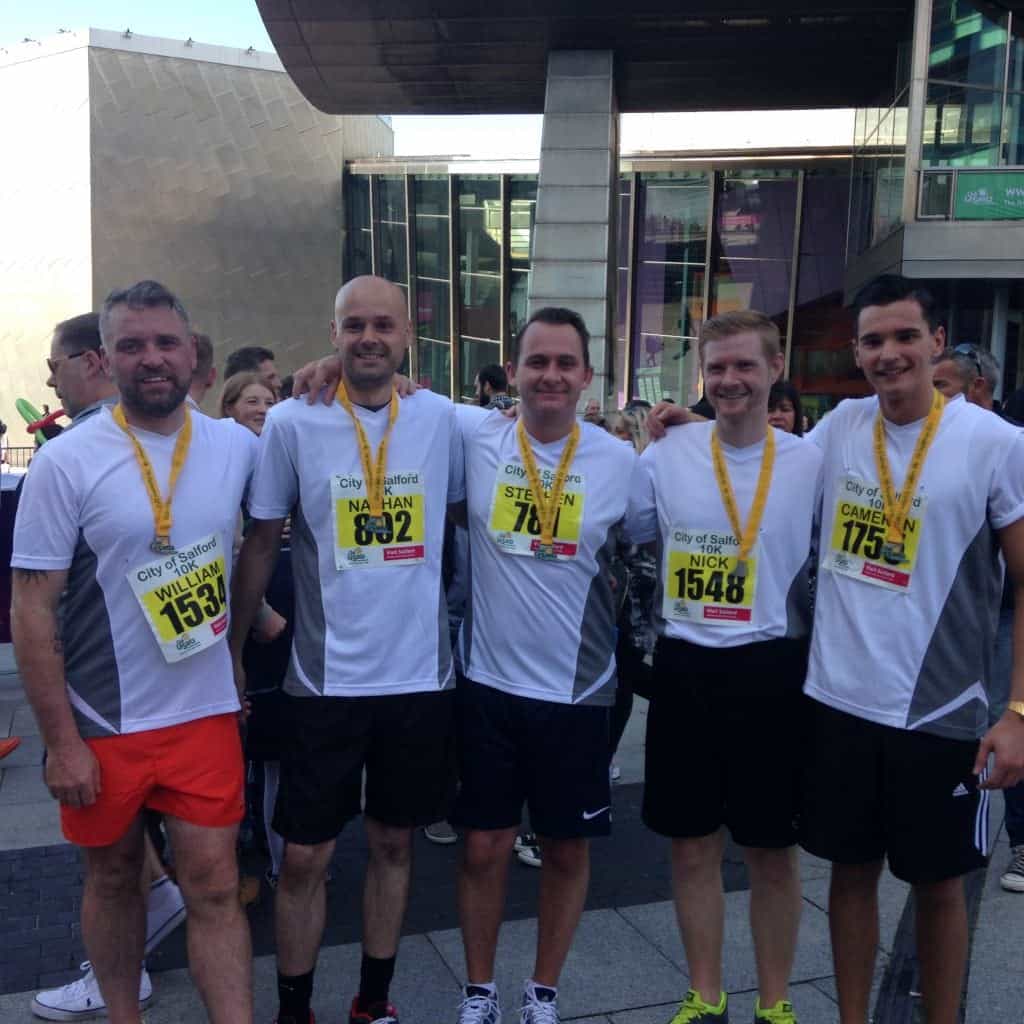 Well we did it!
As many of you may have seen we have been raising money for Macmillan Cancer Support over the last few months in readiness for the City of Salford 10k which took place on 7th September.
After months of training in all weathers I am delighted to say we did it…some a lot quicker than others! Having never done anything like this before I do not mind saying I was a little apprehensive when we were all stood at the starting line but I need not have worried.
Some of our times were very impressive – Nathan 44 minutes, Billy 45 minutes, Cameron 48 minutes, Nick 57 minutes with myself bringing up the rear of the group with 58 minutes. The goal was for us all to complete it in under an hour and thankfully I didn't ruin the party.
We hit our £1000 money raising target on Saturday night so we were all on a high and loved every minute of it. Macmillan have been in contact thanking us for all our efforts and now we all have the running bug! The next one we're looking to entre is the Aintree 10k and then on to another in Warrington.
The determination we had to complete the run is similar to the determination we have to sell houses. We do not give up, whatever the weather we'll be out there selling your HOME.
If you're considering moving we have a proven track record to succeed so call your local office. Urmston 01617471177 or Stretford 01618713939