Number of People Planning to Move in 2014 Doubles
---
28th January 14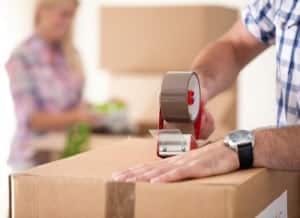 New research carried out by Clydesdale and Yorkshire Banks earlier this month showed that despite the recent rise in house prices, the number of people looking to move home in 2014 has doubled, compared to figures published this time last year.
14% of people questioned stated that they were planning to 'sell current home and move to a new home' this year in contrast to only 7% who were looking to make a move in early 2013.
The statistics indicate that confidence is returning to the property market after a shaky few years.
Andrew Pearce, Retail Director for Clydesdale and Yorkshire Banks stated the New Year might have inspired the surge:
"New Year is traditionally a time for planning and looking ahead, and moving home is again becoming a priority for many people"
"Our Annual House buyers Research has also highlighted that this is coupled with sustained confidence in property prices with almost half of those surveyed anticipating that the value of their home is set to increase."
The largest percentage of those planning to move this year are in the London area where 18% are aiming to buy a new home in 2014, followed by 17% in both Wales and the Midlands.
However, people in Scotland and the North West are most likely to stay put in 2014, with only 11% of people looking to up sticks.
There is also a strong belief that the value of homes will continue to increase in 2014 with only 3% predicting that the value of their home will drop in the next 12 months compared to nearly half (48%) who think it will go up.
If you are looking to buy or rent a property this year, look no further. With 30.4% of the SOLD signs, and over 170 properties throughout Urmston, Stretford, Old Trafford, Eccles & Irlam we are the market leader in M41.
Contact us on 0161 747 1177 (Urmston) or 0161 871 3939 (Stretford) for more information